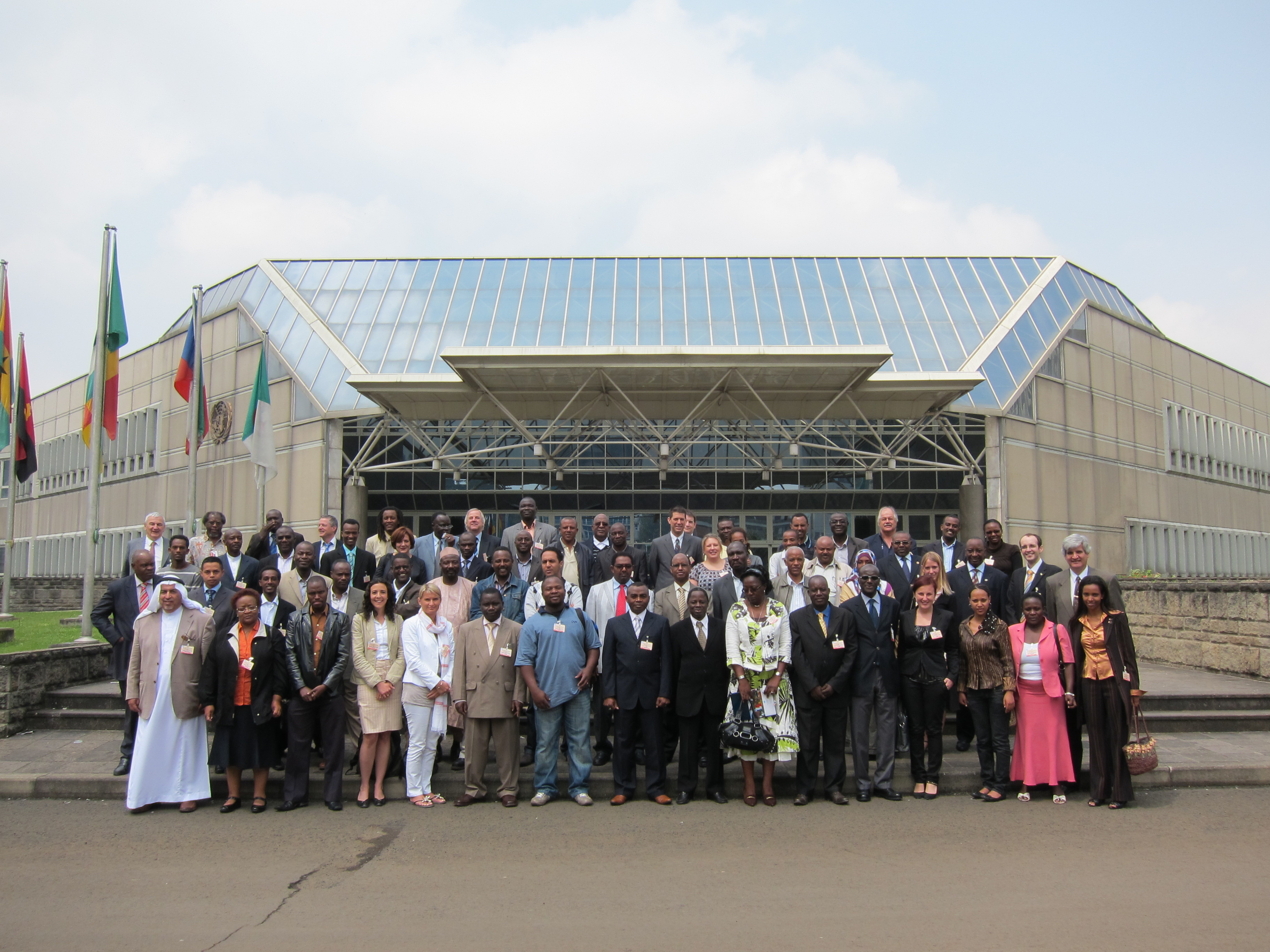 From 6 to 9 July 2010, UN-SPIDER successfully conducted its regional workshop for the African continent in Addis Ababa, Ethiopia, in cooperation with the Economic Commission for Africa (UNECA). More than 80 senior experts and decision-makers from 27 countries and international organizations participated in this 4-day event, which benefitted considerably from the support provided by the Government of Austria and Secure World Foundation. The workshop was officially opened by Mr. Josué Dioné, the Acting Head of ECA and Director of ECA's Food Security and Sustainable Development Division. 
With this workshop, UN-SPIDER sought to obtain elements to define a Plan of Action to tailor its activities in Africa, to identify strategies to bridge the gap between the space and the disaster management communities, and to improve the communication and coordination among existing initiatives in African countries regarding access to and use of space-based technologies for disaster-risk management, emergency response, climate change, and health-related issues. The opportunity was also used to present and discuss various aspects of the UN-SPIDER programme.
Throughout the week, plenary presentations, panel discussions and discussion sessions were conducted with participants representing governments agencies as well as regional and international organizations. Ultimately, the workshop was successful in involving African experts actively and in supporting African countries to access and use space-based applications and solutions targeting disaster-risk management, emergency response, climate change, and health-related issues.
Taking advantage of the workshop, an agreement was signed with the Regional Centre for Mapping of Resources for Development (RCMRD) for the establishment of a new UN-SPIDER Regional Support Office in Nairobi, Kenya.
For an audio visual news about Addis Ababa workshop please visit: Ethiopia News
For more informatlion please visit: www.un-spider.org/workshop-addis-2010