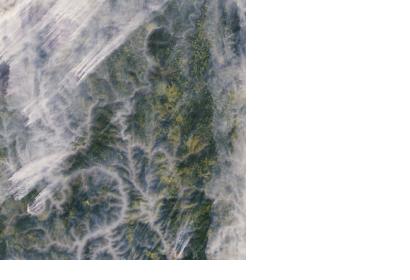 European Space Agency (ESA)
Mon, Sep 20 - Fri, Sep 24 2021
The European Space Agency (ESA) is organising an Advanced Training Course on Land Remote Sensing with the focus on Earth Observation and Artificial Intelligence for Forestry. This course is dedicated to training the next generation of Earth Observation (EO) scientists and experts working in forestry domain to exploit data from EO missions (e.g. the Copernicus Sentinels) and use Artificial Intelligence (AI) for science and applications development. The course is part of ESA's EO Science for Society – Scientific Exploitation element of EOEP-5 (the fifth cycle of ESA's Earth Observation Envelope Programme).
Training Format
The 5-day course will be held from 20 to 24 September 2021 as a hybrid event. If allowed to travel, lecturers and participants will be encouraged to attend the course at the University of Ljubljana, Slovenia. Participants who cannot travel, due to the Covid regulations, can attend online.
Objective
The Advanced Training Course on Land Remote Sensing – EO and AI for Forestry aims at:
Training the next generation of scientists and professionals on remote sensing for land surfaces, with the focus on forestry
Explaining the theoretical principles, processing algorithms, data products and their use in forestry applications
Introducing tool and methods for the exploitation of EO satellite data, in particular the Sentinels
Stimulating the exploitation of EO and AI in the domain of forestry
Demonstrating cloud-based, large-scale processing (Forestry Thematic Application Platform)
Topics
The training will include theory and hands-on sessions on the following topics:
Introduction to the Sentinel-1 and Sentinel-2 missions and their performance
Introduction to ESA BIOMASS mission
Natural disturbances of forests
Forest cover monitoring and change detection with optical and SAR remote sensing
Forest fires detection with optical and thermal remote sensing
Deforestation and forest degradation
PolInSAR and TomoSAR for forests
Forest structure and biomass retrieval using SAR
Accuracy in forest mapping
S2 and Landsat timeseries for forests monitoring
EO Browser
AI for forests
Forestry TEP
Training on the use of SNAP toolbox
Important notes
The application will be considered completed once the poster abstract and reference letter have been submitted
Number of participants is limited to a maximum of 50 students on-line and in-place, and is subject to a selection procedure by the organising committee. Onsite participation is preferred. If not possible, the accepted students will have the possibility to attend online
The academic referee will be notified once the application has been submitted
Notification of acceptance will be sent end June 2021
No participation fee is foreseen. If allowed to travel, participants are expected to cover their own travel and accommodation expenses (financial support is not available)
Application submission closes 15 May, 2021.
Faculty of Civil and Geodetic Engineering at the University of Ljubljana