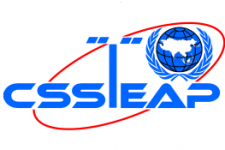 Indian Institute of Remote Sensing
Tue, Sep 17 - Fri, Sep 20 2019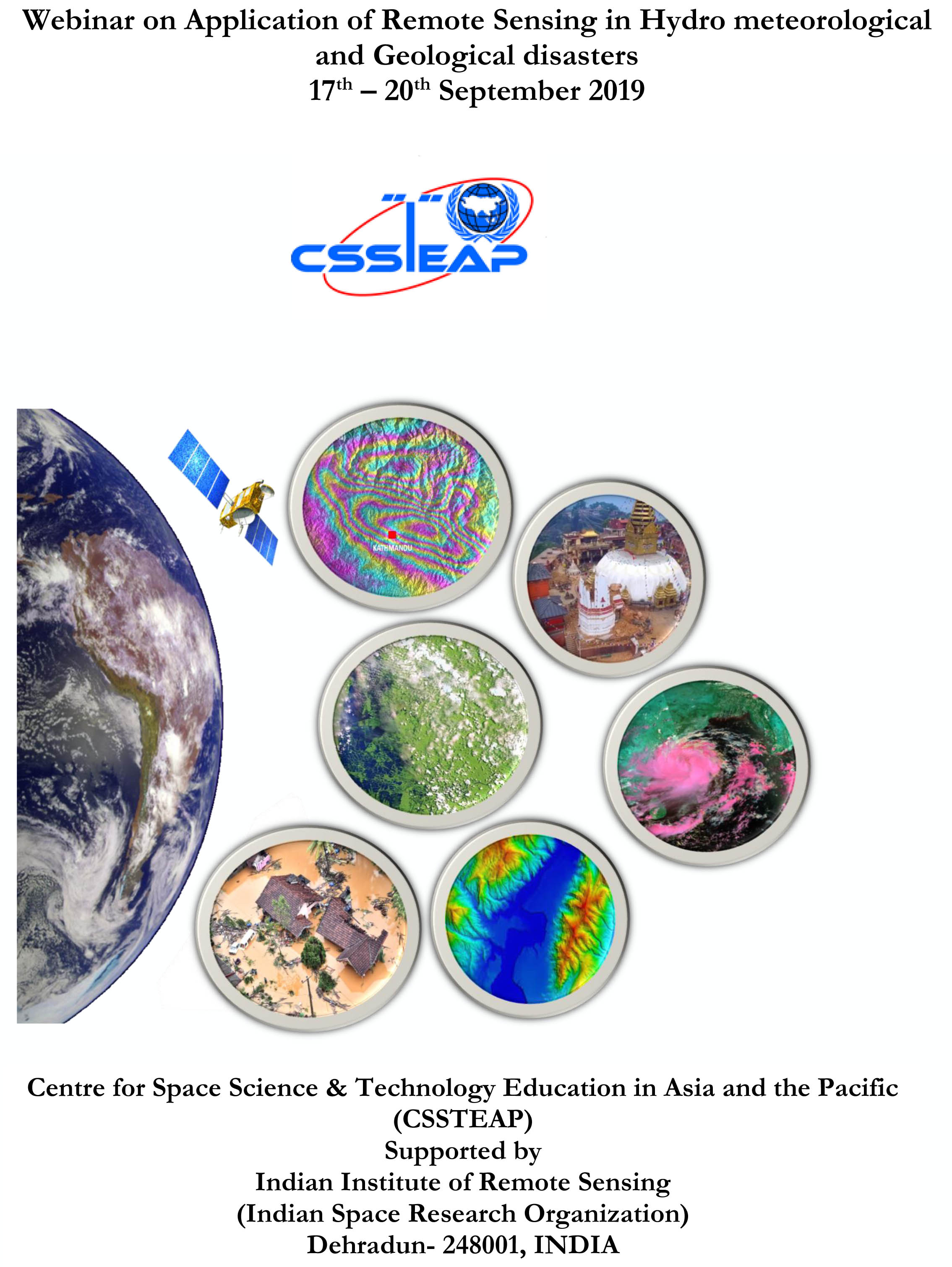 The Asia-Pacific region faces major disaster risks in the form of earthquakes and tsunamis, tropical cyclones and typhoons, landslides, flash floods, avalanches and glacial lake outburst floods (GLOFs). Due to the large spatial extent of disasters affecting several people across countries, geospatial technology today finds a wider acceptance and an important tool for decision making process. As disaster management work usually involves a large number of different agencies working in different areas, the need for utilizing geo-information technologies in multiple disciplines to make critical decisions is very important. Space technology can be particularly useful in the risk assessment, monitoring, response, mitigation and preparedness phases of disaster management, including early warning. The use of Earth observation, space-based applications, geographic information systems (GIS) and remote sensing can be vital in implementing the Sendai Framework for Disaster Risk Reduction.
To strenfthen capacities in the use of remote sensing for disaster risk management, the Centre for Space Science & Technology Education in Asia and the Pacific (CSSTEAP) affiliated to the United Nations is running a webinar series on the application of remote sensing in hydro-meteorological and geological disasters. The webinar series is supported by the Indian Institute of Remote Sensing (Indian Space Research Organization, ISRO).
The series consists of the following sessions, which will consists of a one-hour long lecture following by 15 minutes of discussion:
Space applications in DRR and international cooperation (17 September 2019). Speaker: Dr. Shirish Ravan, Sr. Programme Officer, UNOOSA/UN-SPIDER.
Geo-spatial applications in hydro-meteorological disaster (18 September 2019). Speaker: Dr. S.P. Aggarwal, Group Head, Water Resources, IIRS.
Geo-spatial applications in geological disaster (19 September 2019). Speaker: Dr. P. Champati Ray, Group Head, Geosciences & Disaster  Management Studies, IIRS.
Demonstration on rapid damage assessment during disasters (20th September 2019). Speaker: Mr. CM Bhatt and Ms. Poonam Tiwari.
By the end of this webinar series, participants will:
Understand about global disaster scenario, the priorities of Sendai framework for disaster risk reduction, sustainable development goals and application of earth observation data for addressing natural disasters, role of international charter and Sentinel Asia and its functioning for obtaining space based disaster information.
Understand basic concepts of hydrology, hydrological modelling and application of EO data for flood hazard mapping and damage assessment studies.  
Learn methodologies for earthquake and landslide monitoring using geo-spatial techniques, concepts of SAR interferometry and its application for damage assessment studies.
This webinar series is an online distance education program that allows participants to fully engage with program content, their peers, and their instructors via live lectures, through discussion forums, online chat, question/answer session and feedback mechanisms.
The learning platform Moodle (acronym for modular object-oriented dynamic learning environment) will be used for the course administration, documentation, tracking, reporting and delivery system. It will be hosted at the Indian Space Research Organization – ISRO LMS Platform. GoToWebinar will be used for synchronous communication among teachers and students and live sessions.
The minimum recommended browser versions to follow the webinars are Google Chrome 11, Firefox 4, Safari 5, Internet Explorer 8. Browser needs to need to be configured to accept cookies and Javascript must be enabled.
Further information is available from the webinar booklet.
About CSSTEAP
Under the auspices of the United Nations, through its Office for Outer Space Affairs (UN-OOSA), six Regional Centres for Space Science and Technology Education have been established in the regions that correspond to the United Nations Economic Commissions for Asia and the Pacific (India and China), Africa (Morocco, Nigeria) and Latin America and the Caribbean (with offices in Brazil and Mexico) and Jordan for the West Asia region. The Centres are affiliated to the United Nations through UN-OOSA.  
 
The Centre for Space Science & Technology Education in Asia and the Pacific (CSSTEAP) is the first Centre and was established on November 1, 1995. The Centre offers post-graduate (PG) level training in five areas of specialization namely: 1) Remote Sensing and Geographic Information Systems (RS & GIS), 2) Satellite Communication (SATCOM), 3) Satellite Meteorology and Global Climate (SATMET), 4) Space and Atmospheric Science (SAS), and 5) Global Navigation Satellite Systems (GNSS). The course curricula developed by the Centre and endorsed by the United Nations are adapted for the educational programmes. The educational programmes of the Centre are oriented towards the dissemination of knowledge in relevant aspects of space science and technology.
Academics, scientists, researchers and professionals, including CSSTEAP alumni, interested in application of remote sensing in hydro-meteorological and geological disasters.