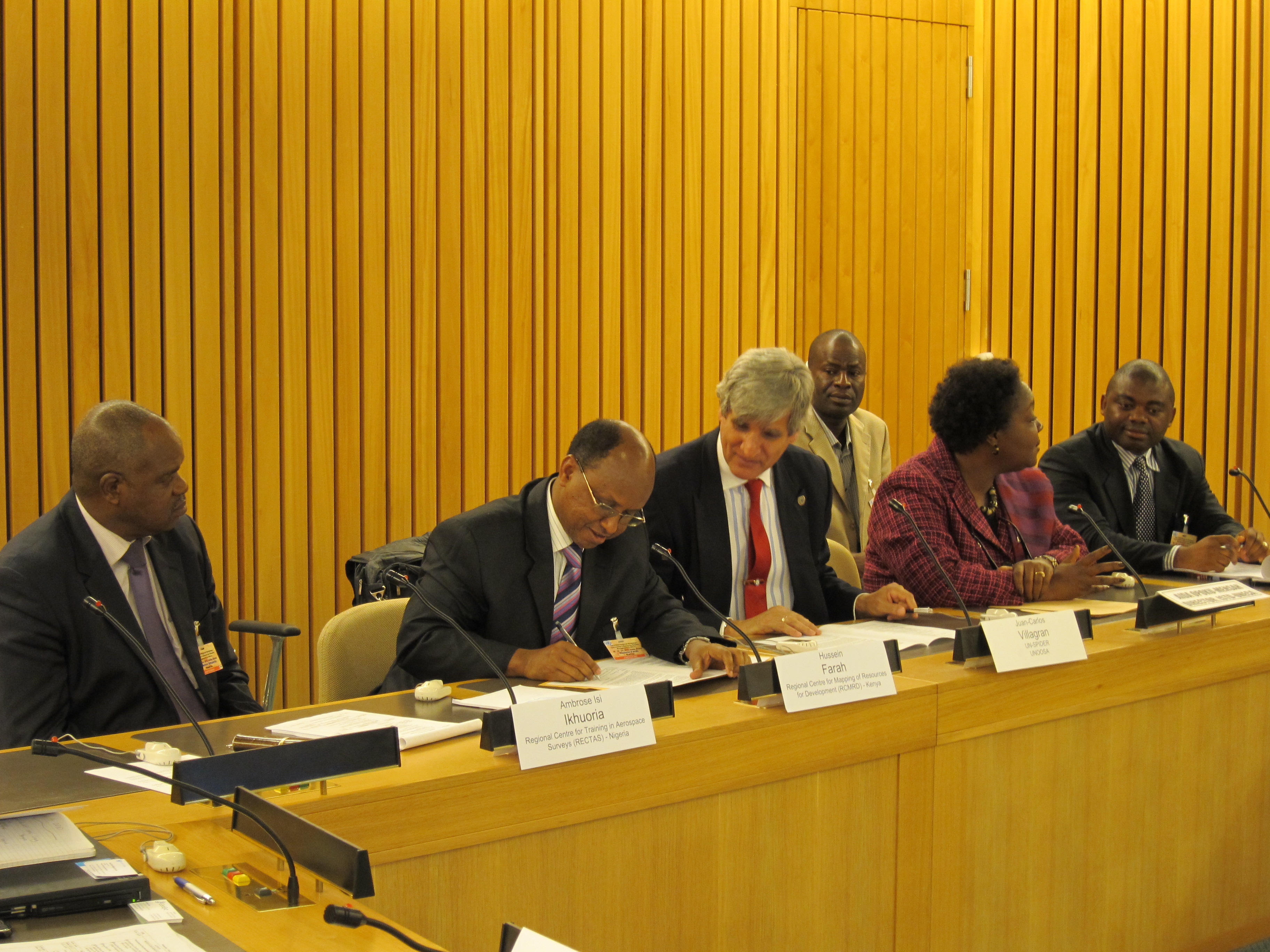 The Regional Center for Mapping of Resources for Development (RCMRD) and the United Nations Office for Outer Space Affairs (UNOOSA) signed a cooperation agreement on the occasion of the UN-SPIDER Regional Workshop – "Building Upon Regional Space-based Solutions for Disaster Management and Emergency Response for Africa" in Addis Ababa on Wednesday, 7 July 2010.
This makes RCMRD the ninth member of the network of Regional Support Offices which support the implementation of the activities of the UN-SPIDER programme
in their respective regions in a coordinated manner by taking advantage of the expertise and capabilities being offered

.
In its role as UN-SPIDER Regional Support Office, RCMRD will support
development and strengthening of national capacities in the Eastern African region, contribute to horizontal cooperation and technical assistance to countries and organizations involved in disaster prevention and mitigation, as well as assist in generating and sharing knowledge for the use of valuable space based information in the decision making processes.
RCMRD was established in Nairobi, Kenya in 1975 under the auspices of the United Nations Economic Commission for Africa and the then Organization of African Unity, today African Union. It is an inter-governmental organization and currently has 15 contracting Member States in the Eastern and Southern Africa Regions. The vision of RCMRD is to be a centre of excellence in the provision of Geo-Information and Information Technology applications in Africa and beyond. Its mission is to provide quality Geo-Information and allied ICT products and services in environmental and resource management for sustainable development in our member countries and beyond.
To read more about RCMRD and its projects go to www.rcmrd.org