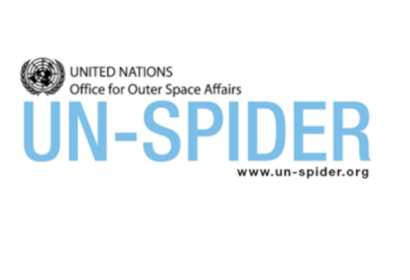 Registration now open: UN-SPIDER Bonn International Conference on Space-based Solutions for Disaster Management - "Early Warnings for All"
In response to the escalating threats posed by natural and man-made disasters worldwide, the United Nations Office for Outer Space Affairs (UNOOSA) through its Platform for Space-based Information for Disaster Management and Emergency Response (UN-SPIDER) and the Center for Remote Sensing of Land Surfaces at the University of Bonn (ZFL) are convening the UN-SPIDER Bonn International Conference. The conference marks the culmination of the "Spaceborne Earth Observation Applications for Emergency Response and Disaster Risk Reduction" (SPEAR) project's first phase (2019-2024), focusing on disaster monitoring and prevention in Africa. The conference will benefit from support by the German Aerospace Center (DLR) and will take place at the UN Campus in Bonn from 12-14 March 2024.
Addressing the pressing need to mitigate disaster risks, the conference will center on early warning systems for disasters, a crucial component in global efforts to combat climate change and achieve sustainable development goals. The initiative aligns with international frameworks, including the 2030 Agenda for Sustainable Development, the Paris Agreement, and the Sendai Framework for Disaster Risk Reduction 2015-2030.
Highlighting the pivotal role of space-based technologies, the conference will explore advancements in Earth observation, emphasizing their irreplaceable contribution to disaster risk management, from identification and assessment to monitoring and early warning. The event will also emphasize the importance of strengthening technical skills and establishing institutional structures to ensure the effective utilization of space-based information by civil protection agencies and disaster management entities.
Furthermore, discussions will address the "Early Warnings for All" initiative launched by the UN Secretary-General in March 2022, aiming to extend protection to every individual on Earth through comprehensive early warning systems by 2027. The conference, scheduled to conclude with a recap of achievements and lessons learned, seeks to foster collaboration and partnerships to enhance the global community's ability to prevent and respond to disaster risks effectively.
More information on the conference and the link to registration can be found on the event page.