UN-SPIDER carried out a Technical Advisory Mission (TAM) to Guatemala from 22 to 26 November 2010. Conducted at the request of the Presidential Secretariat for Planning and Programming (SEGEPLAN), UN-SPIDER assembled a team of experts from CATHALAC-SERVIR which is a UN-SPIDER Regional Support Office, CONAE, CRECTEALC, and the Organization of American States.
As in previous missions in Ecuador, Jamaica, and Dominican Republic, the TAM to Guatemala included visits to a variety of government institutions and universities, as well as a workshop with the goal of identifying strengths and weaknesses regarding access to and use of space-based information in all phases of the disaster management cycle. Through a review of existing institutional policies, strategies, and past and ongoing activities conducted by these institutions, the team of experts was able to deduct a set of recommendations that will allow Guatemala to institutionalize its capacity to use space-based information to respond to disasters provoked by floods, hurricanes, droughts, volcanic eruptions, and earthquakes and other hazards.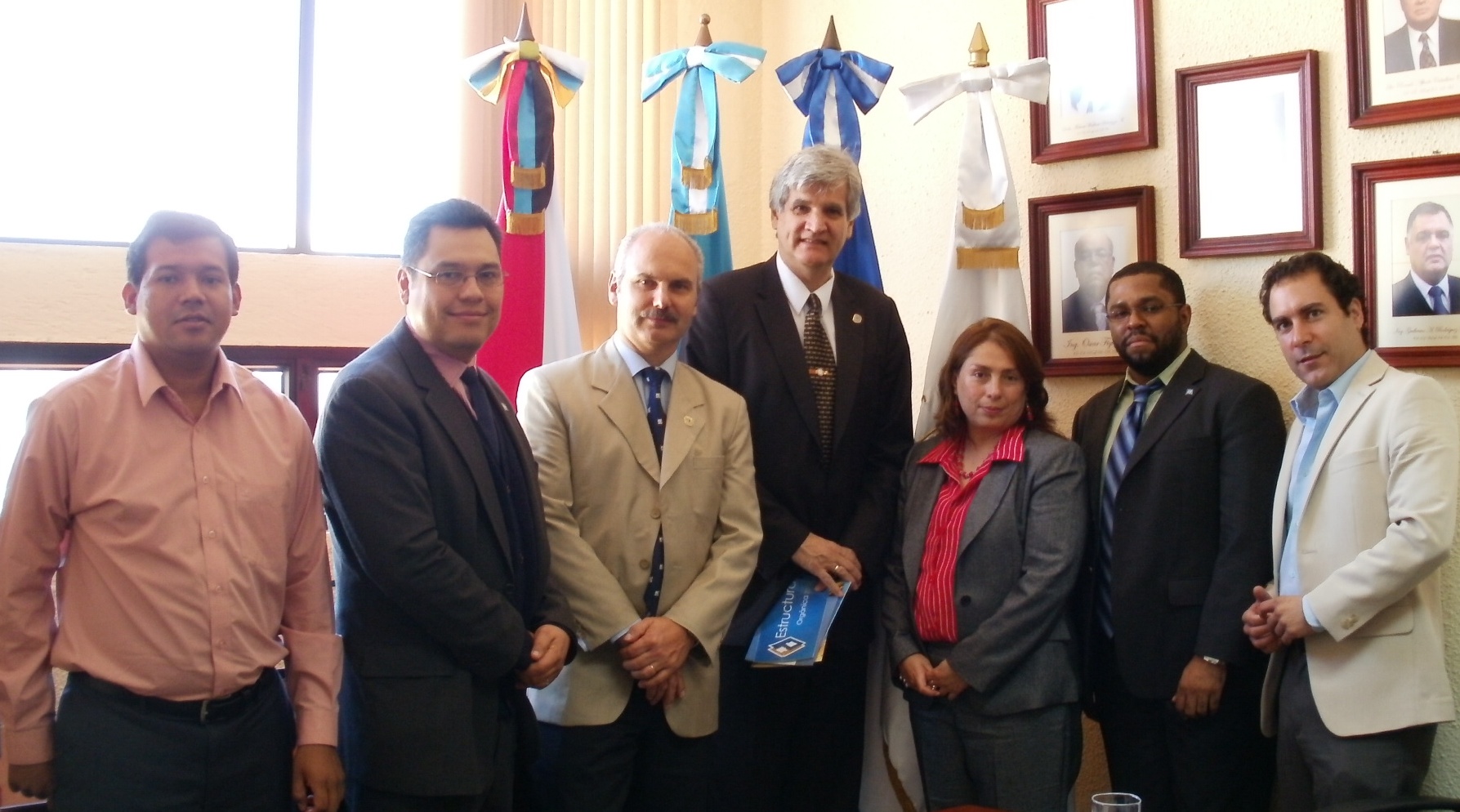 The mission took note of institutional strengths regarding the use of Geographic Information Systems (GIS). For example, SEGEPLAN makes use of these systems to analyze needs in all geographic areas of the country as a means to elaborate the territorial and sectorial development plans. The National Coordinating Agency for Disaster Reduction (CONRED) works with GIS to elaborate a variety of maps presenting information about hazards and risks in various regions of the county. They include the location of early warning systems for floods and of alert systems for volcanic eruptions, as well as maps depicting impacts of events triggered by a variety of hazards. The Ministry of Agriculture (MAGA) has combined GIS with Earth observations to elaborate land-use maps focusing on crops, hazard maps, and maps of impacts of disasters on crops. It is furthermore elaborating a map regarding potential uses of land for agriculture to contribute to land-use planning in rural areas of the country.
Photo: Juan Carlos Villagran, UN-SPIDER, with the Lady Director and staff of SEGEPLAN.
 To read more about the findings and recommendations of this mission go to Advisory Support,  Technical Advisory Missions,  Guatemala