UN-SPIDER at a glance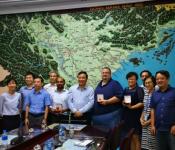 UN-SPIDER is working with the Viet Nam Ministry of Agriculture and Rural Development (MARD), the Viet Nam Disaster Management Authority (VNDMA) and the Disaster Management Policy and Technology Center (DMPTC) to promote the use of space-based information in disaster management.
From 13 to 17 August 2018, a team of experts led by UN-SPIDER visited Viet Nam upon... Read more
Regional Support Offices involved:
Asian Disaster Reduction Center (ADRC) Regional Support Office, International Water Management Institute (IWMI)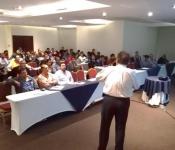 UN-SPIDER and the National Secretariat for Science and Technology of Guatemala (SENACYT) joined forces to conduct a seminar on the use of science, technology and innovation in disaster risk reduction and response efforts. The seminar was conducted in Guatemala City on 24 July 2018 as part of the week-long CONVERCIENCIA 2018 event organized by SENACYT. The seminar brought together experts from... Read more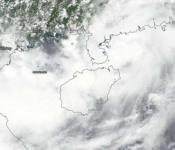 The United Nations Office for Outer Space Affairs (UNOOSA) has activated the International Charter "Space and Major Disasters" for Typhoon Bebinca in Viet Nam, which is expected to make landfall on 17 August. UNOOSA activated the Charter on behalf of the Vietnam Disaster Management Authority.
Meteorologists have forecasted wind speeds up to 90 kph and up to 300mm of... Read more
Regional Support Offices involved:
International Water Management Institute (IWMI)
News from the community
News from our Regional Support Offices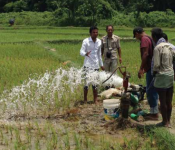 According to a recent report published by the International Centre for Integrated Mountain Development (ICIMOD), space-based information can play a key role in the monitoring of agricultural droughts and forest fires. The "Building Mountain Resilience: Solutions from the Hindu Kush Himalaya" report examines the changing problems facing the Himalayan region of South Asia and... Read more
Regional Support Offices involved:
International Centre for Integrated Mountain Development (ICIMOD)
Issue Date:
Friday, September 14, 2018