Dear readers,
We're glad to share with you the February 2019 UN-SPIDER Monthly Updates and would like to make you aware of an upcoming event and two opportunities organized by the United Nations Office for Outer Space Affairs (UNOOSA) that might be of interest to you.
From 24 to 27 April, UNOOSA and the China National Space Administration (CNSA) are organizing the United Nations/China Forum on Space Solutions in Changsha, China. Applications for self-funded participants are open until 14 April 2019. Details are available on the UNOOSA website.
The United Nations Office for Outer Space Affairs (UNOOSA) has teamed up with the Space Generation Advisory Council to launch the Space for Youth Competition. If you're under 35 and passionate about space, make to submit your contribution to the competition until 22 March 2019. Details are available on the UNOOSA website.
The Drop Tower Experiment Series is a fellowship programme of the United Nations Office for Outer Space Affairs (UNOOSA), the Center of Applied Space Technology and Microgravity (ZARM) and the German Aerospace Center (DLR) in which students can learn and study microgravity science by performing experiments in a drop tower. Applications for the 6th cycle close on 31 March 2019. Details are available on the UNOOSA website.
Below the updates, you'll also find an events calendar with upcoming conferences, workshops and seminars organized by the community.
Enjoy the read!
UN-SPIDER at a glance
News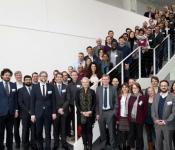 The United Nations Office for Outer Space Affairs (UNOOSA), through its UN-SPIDER programme, attended the DLR (German Aerospace Center) Humanitarian Technology Days on 6 and 7 February at the DLR Earth Observation Centre in Oberpfaffenhofen, Germany.
DLR has conducted research on disaster management and civil security for many years, with humanitarian action in complicated working conditions and the... Read more
News from our Regional Support Offices
News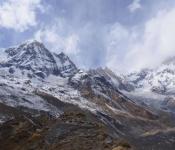 Regional Support Offices involved:
International Centre for Integrated Mountain Development (ICIMOD)
News from the community
News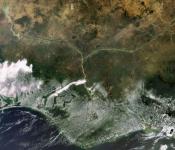 The Edo State Polytechnic, Usen, has concluded preparations to unveil the Centre for Geospatial Information Science (CGIS), a research and teaching unit that will utilize computer software and tools such as geographic information systems among others, to gather information for use in mining, agriculture, urban planning and health care.
CGIS will provide training and consulting services in the area of geographic information system (GIS) and other remote aerial technology sensors to gather geographic information.
The rector of the institution, Prof... Read more
Regional Support Offices involved:
Nigeria Regional Support Office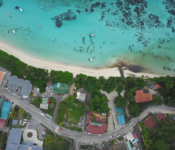 The  Global Facility for Disaster Reduction and Recovery (GFDRR), a grant-funding mechanism managed by the World Bank, has released a new report that analyzes how machine learning (ML) can be applied in disaster risk management (DRM) projects. The publication provides a concise, demystifying reference that readers - from project managers to data scientists - can easily use. It includes key definitions, case studies and practical considerations for the use of machine learning in disaster risk management.
Machine Learning at a glance
A machine learning (ML) algorithm is a... Read more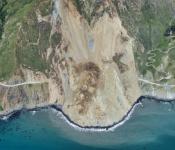 While several studies have already highlighted how global warming and its consequences are predicted to increase the frequency and magnitude of geohazards such as landslides, the relation between ongoing climate shifts and landslide behaviour is still difficult to assess, especially due to uncertainties in both models. In a new research paper, researchers at NASA's Jet Propulsion Laboratory and collaborating institutions have now documented the transition of a stable, slow-moving landslide into catastrophic collapse for the first time.
Their  observations lasted... Read more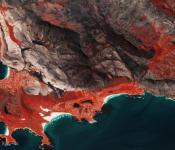 Using imagery of the Copernicus Sentinel-2 satellite, researchers from Spain, the United Kingdom and Germany have discovered that more areas in Sub-Saharan Africa are affected by wildfire than previously estimated. In their open-access paper, published in the journal Remote Sensing of Environment, the researchers delineate how they created the first detailed continental map of burnt areas caused by wildfires for... Read more
Satellite(s) and sensor(s) used:
Sentinel-2A, Sentinel-2B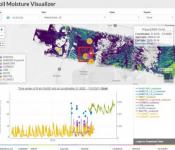 An integrated data platform has been created to bring together a wide variety of in situ and remotely-sensed soil moisture data sets to better inform disaster response planners, climate scientists and meteorologists, farmers, and others. The Soil Moisture Visualizer (SMV) is provided as an open and free data access tool from the NASA Oak Ridge National Laboratory Distributed Active Archive Center (ORNL DAAC).
Accurate and timely information on soil moisture is critical for research in agriculture, flooding, forest... Read more
Regional Support Offices involved:
Nigeria Regional Support Office