Dear readers,
We're glad to share with you the July 2019 UN-SPIDER Monthly Updates.
We would like to make use of this occasion to inform you about two upcoming UN-SPIDER events:
UN-SPIDER at a glance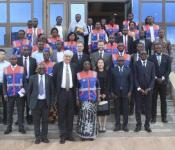 Upon the request of the Ministry of Territorial Administration (MINAT), Government of Cameroon, UN-SPIDER carried out a week-long Institutional Strengthening Mission (ISM) to Yaoundé from 15 to 19 July. The mission aimed to strengthen the... Read more
Regional Support Offices mentioned:
Nigeria Regional Support Office
Country/Region mentioned
News from the community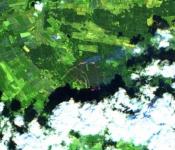 Satellite technology became an integral part of efforts to detect and contain forest fires in Mecklenburg Western Pomerania, Germany at the end of June and early July. The German Aerospace Center (DLR) used satellite information, along... Read more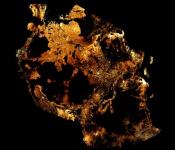 Facebook has published new population density maps covering most of the African continent and countries of the Asia-Pacific region in June 2019. Using artificial intelligence (AI), these maps help organizations to respond to natural... Read more
Country/Region mentioned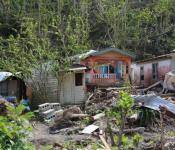 Small and low-income countries can be disproportionately affected by natural disasters. For example, the top ten natural disasters between 1980 and 2017, in terms of greatest damage as a percentage of GDP, occurred in small and low-... Read more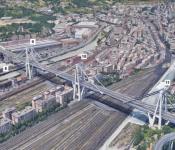 Evaluating the safety and integrity of infrastructure such as bridges, which is often done through hands-on inspections, may soon be possible with the help of information captured several kilometers above the Earth's surface. According... Read more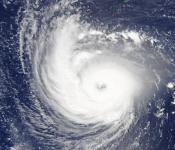 According to a new study by scientists from NASA and NOAA, tropical cyclones stall more frequently and stay longer near the coastline. This potentially leads to more precipitation over confined locations and thus an aggravation of... Read more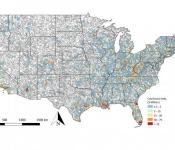 A recent study, published in the Water Resource Research journal, presents a new method for a spatially realistic national flood risk assessment.
Researchers expanded an existing statistical model, based on U.S.... Read more
Country/Region mentioned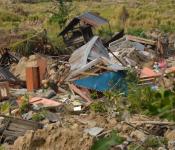 In the past year, "there were 315 natural disaster events recorded with 11,804 deaths, over 68 million people affected, and US$131.7 billion in economic losses around the world." This is according to the Centre for Research on the... Read more
Up-coming events
Title
Organized by
City
Country
Date
Registration deadline
Advanced Webinar: SAR for Landcover Applications

NASA ARSET

28/08/2019

27/08/2019

India International Training Course on Space-based Information System for Ecosystem-based Disaster Risk Reduction (Eco-DRR)

United Nations Office for Outer Space Affairs (UNOOSA), through its UN-SPIDER programme, and the Centre of Excellence in Disaster Mitigation and Management (CoEDMM), Indian Institute of Technology Roorkee, India.

Roorkee
India

25/11/2019

to

29/11/2019

31/08/2019

Call for Papers: 2nd International Academy of Astronautics Latin American Symposium on Small Satellites: Advanced Technologies and Distributed Systems

Colomb Institute

Buenos Aires
Argentina

11/11/2019

to

15/11/2019

16/09/2019

Forecasting and Communicating Water-Related Disasters in Africa

Ensemble Framework For Flash Flood Forecasting

02/10/2019

02/10/2019

14th Training Course on GIS for Disaster Risk Management

Asian Disaster Preparedness Center (ADPC)  

Bangkok
Thailand

04/11/2019

to

15/11/2019

04/10/2019

UN-SPIDER Bonn International Conference "Space-based Solutions for Disaster Management in Africa: Challenges, Applications, Partnerships"

United Nations Office for Outer Space Affairs (UNOOSA) / UN-SPIDER and Centre for Remote Sensing of Land Surfaces (ZFL), University of Bonn.

Bonn
Germany

06/11/2019

to

08/11/2019

18/10/2019

Echoes in Space: Introduction to Radar Remote Sensing

ESA; EO College

16/09/2019

to

21/10/2019

21/10/2019

Disaster Risk Reduction Course (3 Day)

RedR UK

London
United Kingdom of Great Britain and Northern Ireland

26/11/2019

to

28/11/2019

26/10/2019

URISA 2019 Caribbean GIS Conference

Urban and Regional Information Systems Association (URISA)

Port of Spain
Trinidad & Tobago

18/11/2019

to

21/11/2019

08/11/2019

New Sensor Highlight: ECOSTRESS

 

20/11/2019

14/11/2019

RUS Webinar – Watching a Typhoon from Space with Sentinel-1

RUS

28/11/2019

27/11/2019

Advanced Webinar: SAR for Disasters and Hydrological Applications

NASA ARSET

03/12/2019

to

05/12/2019

05/12/2019

Copernicus & Artificial Intelligence

European Commission

Brussels
Belgium

28/01/2020

28/01/2020

GEO information in disaster situations

University of Copenhagen

Copenhagen
Denmark

20/04/2020

to

07/05/2020

01/02/2020

Eighth International Conference on Remote Sensing and Geoinformation of Environment

The Organizing Committee of the RSCy2020

Paphos
Cyprus

16/03/2020

to

18/03/2020

07/02/2020

Twenty-fifth Post Graduate Course in Remote Sensing & Geographic Information System

Centre for Space Science and Technology Education in Asia and the Pacific

Indian Institute of Remote Sensing Indian Space Research Organization Department of Space,
India

01/07/2020

to

31/03/2021

28/02/2020

Twelfth Post Graduate Diploma Course in Space and Atmospheric Science (SAS-12)

Centre for Space Science and Technology Education in Asia and Pacific (CSSTEAP)

Ahmedabad
India

01/08/2020

to

30/04/2021

02/03/2020

Twelfth Post Graduate Course in Satellite Meteorology and Global Climate

Centre for Space Science and Technology Education in Asia and the Pacific (CSSTEAP)

Ahmedabad
India

01/08/2020

to

30/04/2021

02/03/2020

Rapid Landslide Detection with Sentinel-1

RUS

31/03/2020

31/03/2020

GISTAM 2020 - 6th International Conference on Geographical Information Systems Theory, Applications and Management

Institute for Systems and Technologies of Information, Controls and Communications

07/05/2020

to

09/05/2020

01/04/2020