Dear readers,
We're glad to share with you the May 2020 UN-SPIDER Monthly Updates, and would like to make you aware of three new user stories we have recently published on our Knowledge Portal. These stories outline how satellite radar imagery helps analyse the deformation of the cones of volcanoes before and after an eruption.
To highlight areas where space-based information is used to support disaster management efforts, the UN-SPIDER team regularly compiles overviews of relevant applications. All so-called Data Applications of the Month are now also available in Spanish, as is our Recommended Practice on burn severity mapping using Google Earth Engine.
Enjoy the read!
UN-SPIDER at a glance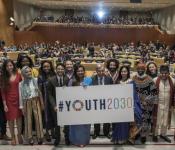 The United Nations Office for Outer Space Affairs (UNOOSA) and the Space Generation Advisory Council (SGAC) have launched the second edition of their Space4Youth competition. Under the title Space4Climate, this year's focus is on SDG 13, Climate... Read more
On 14 May, the United Nations Office for Outer Space Affairs (UNOOSA) hosted two sessions of a webinar on space applications to support global health, including to fight coronavirus. 
During the 90-minute sessions, experts from UNOOSA, as... Read more
Regional Support Offices mentioned:
International Water Management Institute (IWMI), United States of America Regional Support Office
News from our Regional Support Offices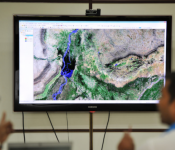 The International Water Management Institute (IWMI) and Digital Earth Africa (DEA) have partnered to develop tools and applications that will support water resource management and water security in Africa. The applications will use... Read more
Regional Support Offices mentioned:
International Water Management Institute (IWMI)
Country/Region mentioned
News from the community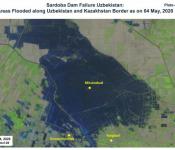 Using space-based information, the Centre for Space Science and Technology Education in Asia and the Pacific (CSSTEAP) affiliated to the United Nations has analysed the recent failure of a dam around the Sardoba Reservoir in Uzbekistan. Following... Read more
Country/Region mentioned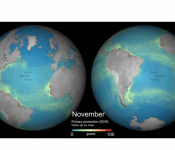 A recent study has produced a 20-year time series of primary production by marine phytoplankton, one of the largest fluxes of carbon on our planet. Studying phytoplankton primary production is important because it provides useful... Read more