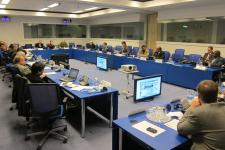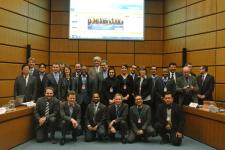 UN-SPIDER has two main networks: The Regional Support Offices and the National Focal Points. The Network section provides information and links regarding both networks.
The Regional Support Offices have been established to support UN-SPIDER in implementing technical assistance activities provided in their respective region. The Regional Support Offices contribute to UN-SPIDER activities such as Technical Advisory Missions or training courses. Furthermore, Regional Support Offices contribute to publishing relevant content in the UN-SPIDER Knowledge Portal. Currently, UN-SPIDER has 16 Regional Support Offices in Asia, Latin America and the Caribbean, Europe and Africa.
The role of the National Focal Points is to work with UN-SPIDER to strengthen national policies and plans for disaster management and implement specific national activities that incorporate space-based technology to support disaster management solutions. They serve as contact points in their country on the topic of the use of space-based information for disaster risk management and emergency response.