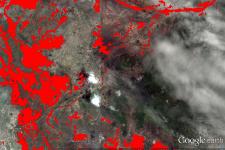 When using Space technologies for disaster risk management and emergency response, it is not only important to have access to the right data and software, it is also crucial to be aware of methods that have proven to be good practices in a certain context.
UN-SPIDER's partners and Regional Support Offices are therefore elaborating several recommended practices that provide a practical insight and hands-on instructions on how to use satellite information for various hazards, in various phases of the disaster management cycle.
If you have questions or wish to tell us what your experience in applying these practices is, please use the feedback button.
Browse Recommended Practices