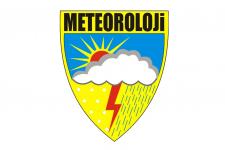 Turkish State Meteorological Service (TSMS)
Contact Person
Mr Fatih Demir
Tel: +90312 302 26 19
Email: fdemir [at] dmi.gov.tr
Web: http://www.dmi.gov.tr/en-US/forecast-5days.aspx
About TSMS
The main objectives of the TSMS are:
To make observations,
To provide forecasts,
To provide climatological data, archive data, and other information,
To communicate these to the public,
To provide meteorological needs of army and civil aviation 
TURKSAT
Contact Person
Mr. Mustafa Canli
Tel: +90312 615 32 50
Email: mcanli [at] turksat.com.tr
Mr. Nejat Doger
Tel: +90312 615 30 00
Email: ndoger [at] turksat.com.tr
About TURKSAT
Turksat A.S. is the only satellite operator company in Turkey. Turksat manages and operates three satellites (Turksat 1C, Turksat 2A, Turksat 3A) and provides all types of satellite communications through Turksat and other satellites.
With its high-tech infrastructure and experienced staff, Turksat is one of the world's leading operators in the satellite communication business. Through innovative projects to meet the communication demands of the communities in the East hemisphere, Turksat provides services not only for Turkey, but also for the people all over the world.
General Directorate of State Hydraulic Works
Contact Person
Mr Yakup Darama
Tel: +90312 425 44 77
Email: yakupd [at] dsi.gov.tr
Other Contacts: 
Ali Zor
Tel: +90312 203 18 40-41-42
ali.zor [at] ubak.gov.tr
Mr Gürcan Secgel
Tel: +90312 207 64 60
Email: gsecgel [at] cevreorman.gov.tr
Ms Gunduz Sengul
Tel: +90312 203 18 79
Email: gunduz.sengul [at] ubak.gov.tr
Mr Mahmut Temiz
Tel: +90312 207 56 97
Email: temizm [at] yahoo.com
Hanife Kutlu Erdemli
Tel: +90312 207 58 82
Email: hanife_kutlu [at] yahoo.com