Download the Newsletter (1,086 KB)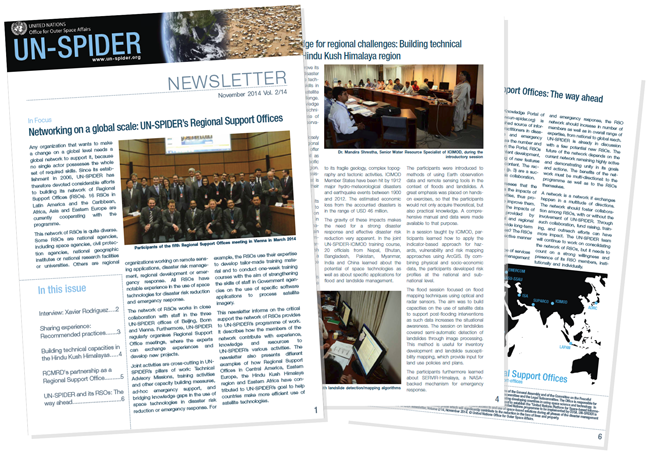 Any organization that wants to make a difference on a global level needs a global network to support it, because no single actor possesses the whole set of required skills. Since its establishment, UN-SPIDER has therefore devoted considerable efforts to building its network of Regional Support Offices (RSOs).
This newsletter informs on the critical support that the network of RSOs provides to UN-SPIDER's programme of work. It describes how the members of the network contribute their experience, knowledge and resources to UN-SPIDER's various activities.