Aeolus is an ESA satellite that provides global observations of wind profiles. It is the first wind satellite that can measure winds globally, as it is able to calculate atmospheric winds also in cloud-free areas or winds throughout vertical wind columns. Aeolus can provide high-quality short and medium-range forecasts (between three to ten days ahead) both of the northern and the southern hemispheres. It can also produce useful information on ocean salinity and frozen expanses as well as insights into the wind's influence on heat and soil moisture within the Earth's surface. The measurements from the satellite can contribute to long-term climate research and help scientists better understand global environmental challenges such as extreme natural disasters, global warming, and air pollution.
Aeolus is equipped with an Atmospheric Laser Doppler Instrument, called Aladin. Aladin comprises powerful lasers, one of the largest telescopes ESA has put into...
read more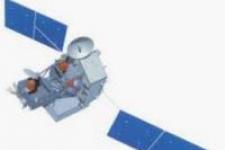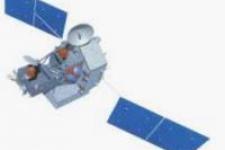 News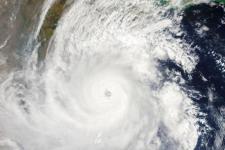 According to the latest issue of an annual disaster statistics report, floods were the deadliest type of disasters in 2019, followed by extreme temperature, while storms affected the highest number of people. Published by the Centre for Research on the Epidemiology of Disasters (CRED), "Natural disasters 2019 - Now is the time to not give up" draws on data recorded in the Emergency Events Database (EM-DAT), which saw the addition of 396 disasters that affected a total of 95 million and caused $103 billion in economic losses around the world. 
Accounting for 40 per cent of disaster events, Asia suffered the highest impact with 45 per cent of deaths and 74 per cent of total affected. India, which saw cyclone Fani cause destruction in 2019, was the country most affected... read more
Publishing date:
20/08/2020
Event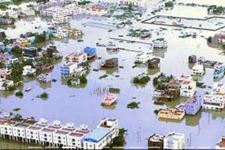 World Congress on Disaster Management (WCDM) is a unique initiative of DMICS to bring researchers, policy makers and practitioners from around the world in the same platform to discuss various challenging issues of disaster risk management. The mission of WCDM is to promote interaction of science, policy and practices to enhance understanding of risks and advance actions for reducing risks and building resilience to disasters.
The Conference will discuss various topics, including:
Remote Sensing, GIS and Drones for Disaster Risk Management
Early Warning of Hydro-Meteorological Disasters: Tasks Ahead
Early Warning of Earthquakes: How Far, How Near
Operationalising Early Warning of Landslides
Application of Artificial Intelligence for Managing Risks of Disasters
Emerging Technologies for Climate & Disaster Resistant Agriculture
The Conference will provide in-depth analysis of the following...
read more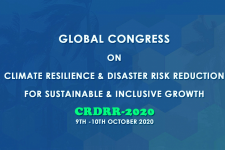 The major thrives of this congress will be discuss and develop an integrated Climate Resilience Ecosystem that will address Future Disaster Risk Reduction and Capacity Development of Vulnerable Communities for Sustainable & Inclusive Growth and Subsequently publish a White Paper that will be submitted to the Government of India and the State Government.
The Conference will discuss different topics, including:
Application of GIS & Remote Sensing for Integrated Disaster Risk Reduction
Costal Vulnerability and Adaption strategies
Water Security and Risk Management
Management of Solid Waste for Sustainable Development
Climate and Carbon Financing
Sustainability and Inclusive Growth
Extreme weather Events
Global Warming and Coastal Risks
Multi hazard Early Warning Systems
Water Resource Sustainability and Security
Application of GIS& RS for... read more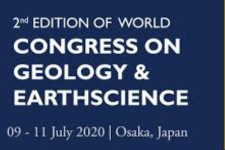 GeoEarth-2020 welcomes colleagues from all branches of Geosciences and from many countries in the world to participate to the second edition of thw 'World Congress on Geology and Earth Science'. The Conference will enable the sharing of best practices in Geoscience as well as exploring the role of remote sensing in monitoring Earth processes and dynamics.
The topics of the Conference include:
Environmental Geology, 
GIS, Remote Sensing and Geospatial Sciences, 
Marine Geosciences and Oceanography,
Groundwater and Hydrology: Surface Hydrology/Surface Water,
Rock Deformation and Structural Geology,
Volcanology and Plate Tectonics,
Earth, Ecology and Ecosystems,
Soil Science and Conservation of Soil Biodiversity.
EO4GEO aims to bridge the skills gap between the supply and demand of education and training in the space/geospatial sectors, fostering the uptake and integration of space/geospatial data and services in a broad range of application domains. 
The event includes sessions on:
Introduction to Copernicus and Services (with COVID-19 examples)
The role of Earth Observation in emergency situations
NO2 Air pollution monitoring 
Three case studies on how satellite data combined with other data is valued for agriculture, nature conservation and monitoring of forest for detection of fire and diseases
The role of EO in emergency situations
Maritime Spatial Planning.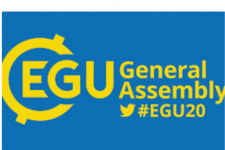 EGU2020: Sharing Geoscience Online (#shareEGU20) brings part of the activities of the EGU General Assembly 2020 online. Participants will join meetings, share their research and discuss with colleagues.
The event will include topics such as:
Geochemistry, Mineralogy, Petrology Volcanology 
Hydrological Sciences
Natural Hazards 
Nonlinear Processes in Geosciences 
Ocean Sciences   
Planetary & Solar System Sciences 
Seismology  
Stratigraphy, Sedimentology & Palaeontology  
Soil System Sciences  
Solar-Terrestrial Sciences 
... read more
Data Source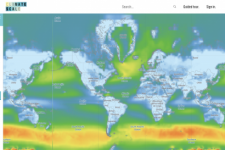 Publishing institution:
Climate Scale
Climate Scale offers an easy to access, current climate variability and future climate projections, building on the consolidated experience of Vortex technology to physically downscale climate data to the resolution for local applications
Pages