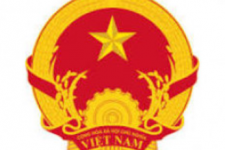 The General Department of Land Administration (GDLA) is part of the Ministry of Natural Resources and Environment
(MONRE). It was established in early 1994 by the Vietnam Government by merging and reorganizing two state bodies; General Department of Land Management and National Department of Surveying and Mapping.
The tasks of GDLA are, among others: Preparation of land legislation and land policies to submit to Authorized State Bodies for consideration and approval; Implementation of cadastral system including land register, cadastral mapping, cadastral documentation, land tenure certificate issuance, and land record system update; Land investigation and inventory for land classification, land assessment, and land valuation; Land statistics and current land use mapping.