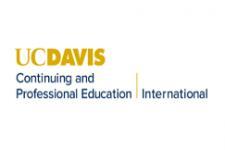 UC Davis University of California
​In this course, participants will go in-depth with common data types (such as raster and vector data), structures, quality and storage during four week-long modules:
Week 1: Learn about data models and formats, including a full understanding of vector data and raster concepts. Participants will also learn about the implications of a data's scale and how to load layers from web services.
Week 2: Create a vector data model by using vector attribute tables, writing query strings, defining queries and adding and calculating fields. Participants will also learn how to create new data through the process of digitizing and will use the built-in Editor tools in ArcGIS.
Week 3: Learn about common data storage mechanisms within GIS, including geodatabases and shapefiles. Learn how to choose between them for your projects and how to optimize them for speed and size. Participants will also work with rasters for the first time, using digital elevation models and creating slope and distance analysis products.
Week 4: Explore datasets and assess them for quality and uncertainty. Participants will also learn how to bring your maps and data to the Internet and create web maps quickly with ArcGIS Online.
Participants can choose to take Fundamentals of GIS as a standalone course or as part of the Geographic Information Systems (GIS) Specialization.
Intermediate Level. At least 2 years experience, comfortable doing data analysis, and fundamental grasp of GIS concepts.