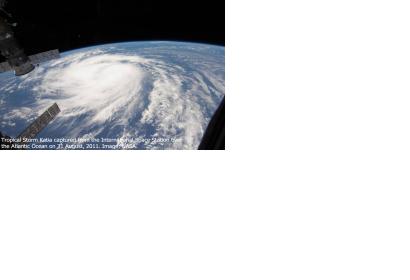 The training date is in the past. However, videos and resources of the training can be accessed here.
According to the WHO, every year disasters "kill around 90,000 people and affect close to 160 million people worldwide." This training will show participants how NASA remote sensing data can be used to characterize and monitor disaster-related events and support relief efforts. Each session will cover a different disaster and its supporting data. Disaster scenarios include tropical storms, flooding, earthquakes, and landslides.
Learning Objectives
By the end of this training, attendees will be able to:
Identify NASA data products to characterize and monitor the disasters, Tropical Storms, Flooding, Landslides and Earthquakes, and support decision-making

Understand the different data products available and their shortcomings

Access and interpret data covered in the different sessions
Disaster management agencies, including domestic and international government agencies (e.g. FEMA and equivalent government organizations outside the U.S.) as well as aid organizations (e.g. Red Cross, UN).