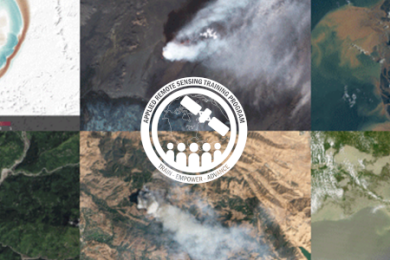 The training date is in the past. However, videos and resources of the training can be accessed here.
NASA remote sensing and modeling resources are useful for managing a variety of disasters - including earthquakes, tsunamis, volcanoes, floods, landslides, wildfires, and oil spills - particularly in regions with very little in situ data. This introductory course will provide an overview of NASA remote sensing data and applications for disaster management.
Participants will become aware of available NASA resources for disaster management, and will learn to access remote sensing observations using covered web tools for local disaster events.
National and international entities involved in disaster and water resources management, decision support activities, and relief and humanitarian activities.