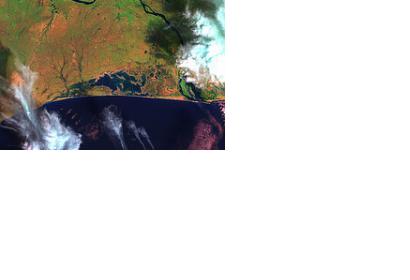 Ghana has announced its intention to launch its first Earth observation satellite, the Ghana Satellite One (GHANASAT 1).
The project will be led by the Ghana Space Science and Technology (GSSTI), under the Ghana Atomic Energy Commission (GAEC), and with technical support from MENASAT Gulf Group PLC.
According to the Director-General of GAEC, Benjamin Jabez Nyarko, the satellite will provide Ghana with information to address issues of security, risk management, maritime, forest depletion, water problems as well as other challenges. On the other hand, the Director of GSSTI, Professor Dickson Adomako, mentioned how the data collected by the satellite could be used to enhance the agricultural sector, monitor oil spillage and protect the environment.
GHANASAT 1 will be developed in three phases. The first phase will include the building of a modern space data centre, while the second phase will focus on the development of a Ghanaian direct receiving station for processing space information by 2020. Finally, the third stage will involve the launch of the space satellite.