Download the Newsletter (817 kb)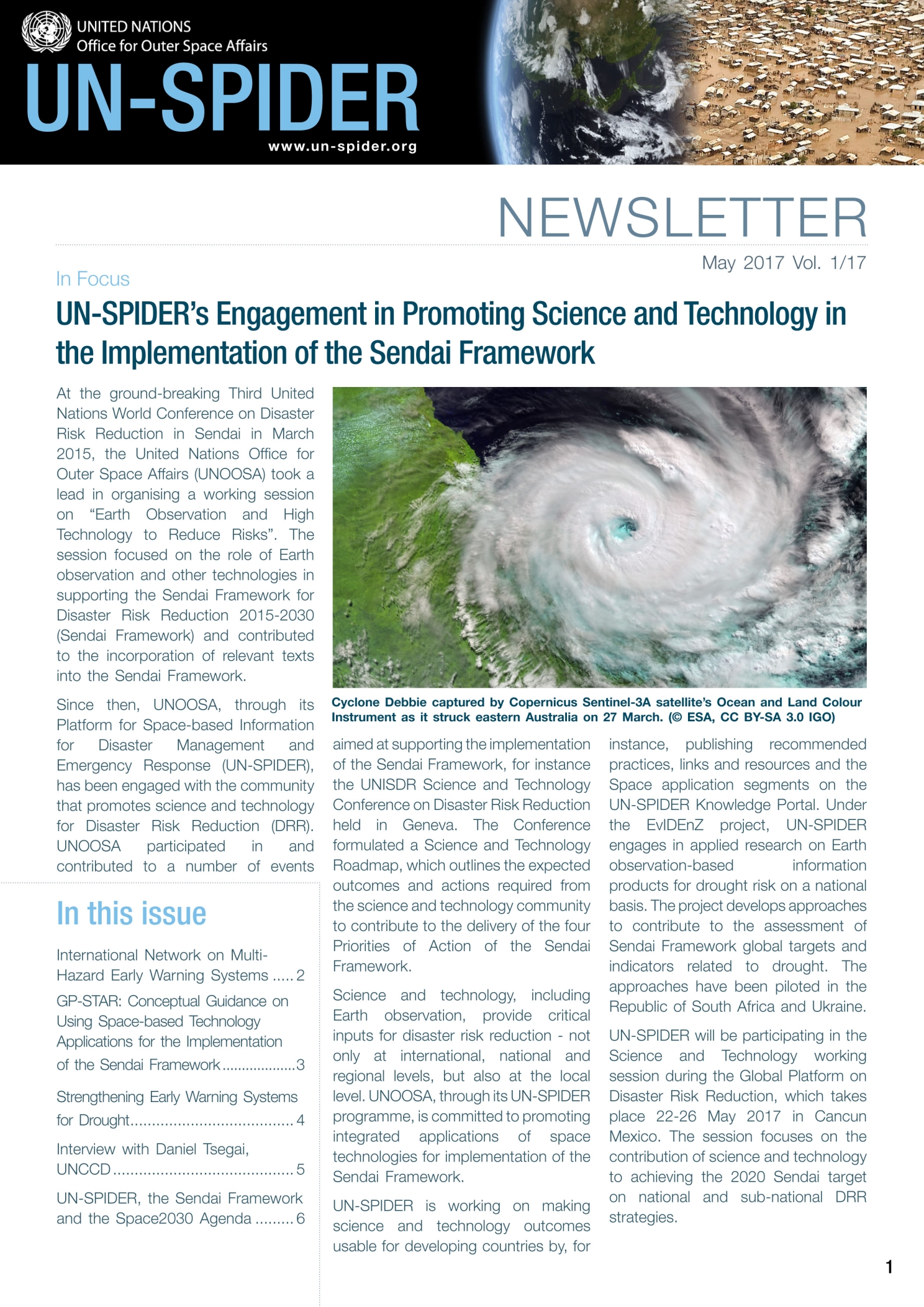 Science and technology, including Earth observation, provide critical inputs for disaster risk reduction. The United Nations Office for Outer Space Affairs (UNOOSA), through its Platform for Space-based Information for Disaster Management and Emergency Response (UN-SPIDER), is committed to promoting integrated applications of space technologies for the implementation of the Sendai Framework.
In this issue of our newsletter, we present how we contribute to this objective through the Strengthening Early Warning Systems for Drought (SEWS-D) project and two networks UN-SPIDER is part of the International Network on Multi-Hazard Early Warning Systems (IN-MHEWS) and the Global Partnership Using Space-based Technology Applications for Disaster Risk Reduction (GP-STAR). In an interview with Daniel Tsegai, Programme Officer at the United Nations Convention to Combat Desertification (UNCCD), we talk about the global efforts to address droughts and the role of Early Warning Systems in this context. Finally, UNOOSA Director Simonetta Di Pippo writes about the UNISPACE+50 process launched by the Committee on the Peaceful Uses of Outer Space (COPUOS) and supported by UNOOSA with the objective of formulating a long-term vision for the use of space - the Space2030 agenda. Through this process, COPUOS and UNOOSA aim to build synergies with the 2030 Agenda for Sustainable Development, the Sendai Framework and the Paris Agreement.