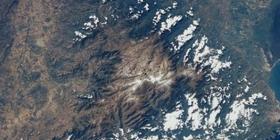 Juan Carlos Villagran de Leon, UN-SPIDER
The mission included visits to the Risk Management Secretariat, the Colombian Space Commission, the Agustín Codazzi Geographical Institute (IGAC), the Institute for Hydrology, Meteorology, and Environment Studies (IDEAM), the seismological and volcanological Observatory of the National Research Institute of Geological Mining (INGEOMINAS - today Colombian Geological Service) and the Department of Prevention and Emergency of the District of Bogotá (DPAE - today FOPAE).
To mission allowed UN-SPIDER to advance discussions with IGAC, which is serving as Executive Secretariat to the Colombian Space Commission, regarding the establishment of a Regional Support Office to be operated by IGAC. The mission was also used to establish contact with other government agencies in Colombia that focus their efforts on disaster-risk management and emergency response, as well as to make them aware of the UN-SPIDER programme, its activities and the type of technical advisory support it provides.