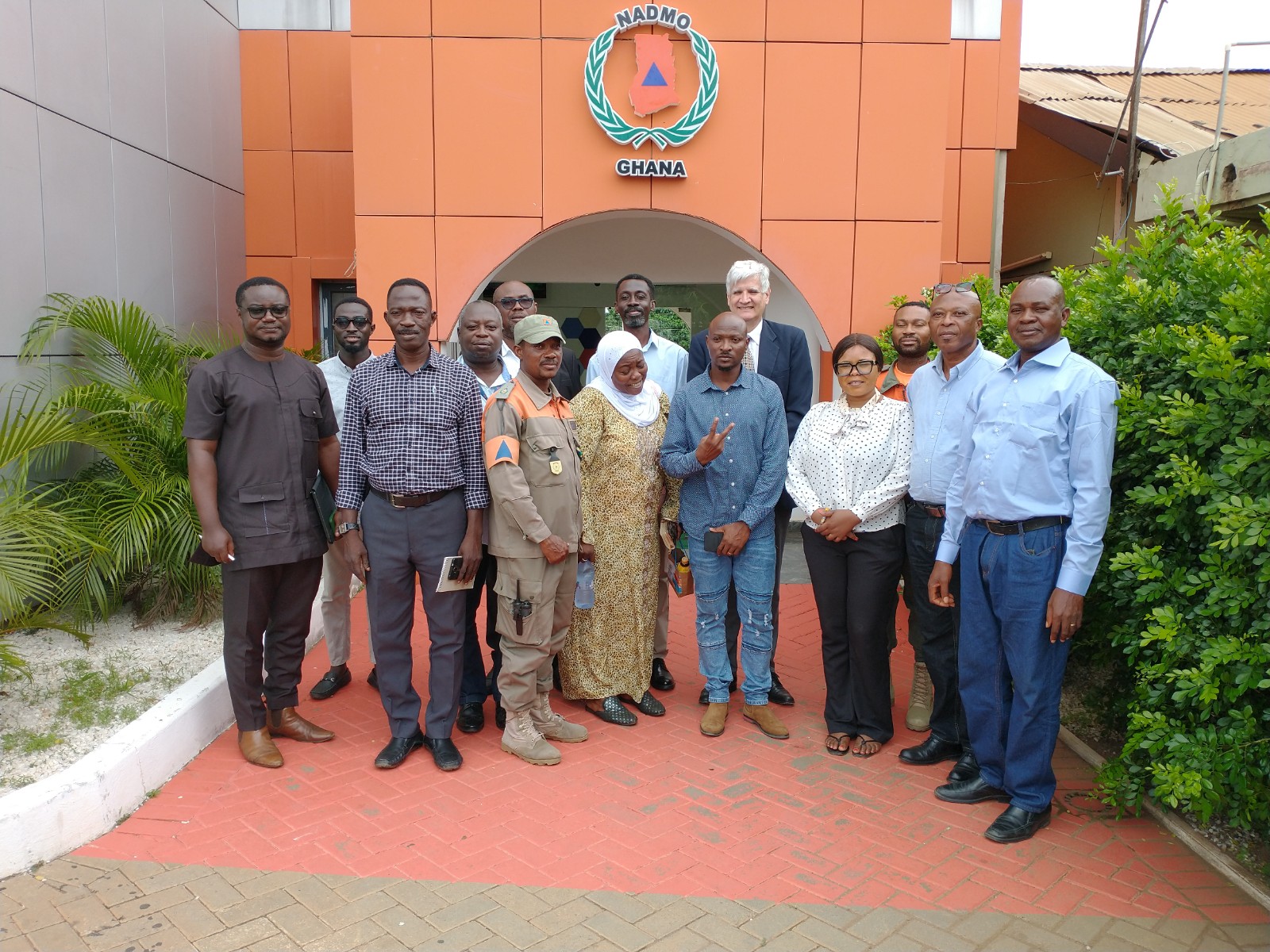 National Disaster Management Organization of Ghana (NADMO)
The mission included meetings with the Director General of NADMO, with staff of NADMO, and the participation of UN-SPIDER in a meeting of government agencies under the Ministry of Interior, where the Director of NADMO provided information on the earthquake simulation exercise and on the contribution of UN-SPIDER to enhance the use of space technologies in NADMO.
UN-SPIDER used the opportunity to make staff from different government agencies and officers of the North Dakota National Guard aware the International Charter Space and Major Disasters as one of several mechanisms established by the Space community to support disaster response efforts worldwide. The International Charter provides space-based information to national disaster management agencies free of charge to contribute to disaster response efforts. Since 2019, NADMO has been an Authorised User of the International Charter. UN-SPIDER also used the opportunity to share lessons learned from the impacts of earthquakes in Haiti and in Indonesia, as well as on the lessons learned regarding simulations carried out in other countries.
The mission was also used to discuss the Flood GUIDE project, where NADMO is a partner representing Ghana; and to discuss potential future activities, including upcoming events in Bonn and in Africa.