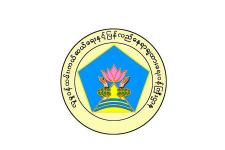 This ministry was established in 1952. It was reconstituted under the name of the Ministry of Relief, Resettlement and National Unity in 1957. Then, it was a department under the Ministry of Social Welfare. The Ministry of Social Welfare was reconstituted again under the name Ministry of Social Welfare, Relief and Resettlement in 1992. Its major tasks are as follows:
1. To deliver relief to people, monks and nuns who face disasters such as fire, flood, strong wind, earthquake and armed insurgency to ease their sufferings.
2. To deliver relief to those who are caught in a storm, in a river, or in a sea, and for those who are stranded in far-flung regions or in foreign countries because their vessels engines are in disorder.
3. To provide aid to those who have to leave their regions due to armed insurgency and for those who have been shifted to safe regions from the areas where armed insurgents are active.
4. To provide aid to those who face hunger owing to sever drought, great change of climate or destroyed agricultural fields by pests and animals.