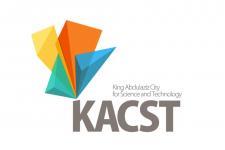 The National Centre for Remote Sensing Technology, Space & Aeronautics Research City, King Abdulaziz City for Science and Technology Kingdom (KACST)
Contact Person:
Mr. Khalid Hussain Al-Ahmadi
P. O. Box 6086
Riyadh 11442, Saudi Arabia
Tel.: +966 (1) 1481 - 4542
Fax: +966 (1) 1481 - 3112
Email: alahmadi [at] kacst.edu.sa
About the National Centre for Remote Sensing Technology at KACST:
The National Center is engages in managing satellite imagery and spatial information for a variety of applications; and it conducts applied research on the use of remote sensing applications to address the challenges faced by Saudi Arabia in areas such as weather, health, agriculture, security, etc. In addition, the National Centre focuses efforts on the development of national human resources and expertise in the field of remote sensing as a way to contribute to meet the needs of country.