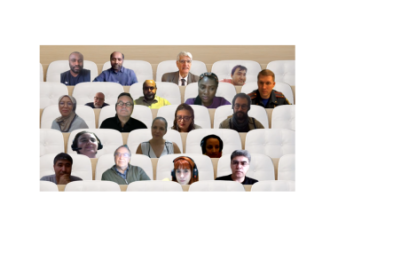 Tue, 12 Oct - Wed, 13 Oct 2021
UN-SPIDER organised the 11th annual coordination meeting of its Regional Support Offices (RSOs) on 12 and 13 October 2021. The coordination meeting brought together focal points of the Regional Support Offices in Algeria, Brazil, Colombia, Germany, Greece, Indonesia, Israel, Kazakhstan, Mexico, Norway, Pakistan, Romania, the Russian Federation, and Thailand. The coordination meeting, held in a virtual fashion due to COVID-19 restrictions, allowed the RSOs to comment on the activities carried out during 2021. Eleven RSOs made presentations on their efforts during the annual coordination meeting. UN-SPIDER presented information related to the Knowledge Portal, the Massive Online Open Course (MOOC), and information regarding the development of an online learning environment.
The coordination meeting allowed UN-SPIDER and the RSOs to discuss a proposal for the 2022 plan of work addressing activities in Asia, Africa, and Latin America. The RSO in Mexico invited other RSOs to work together in the organization of a workshop on the use of space technologies in disaster management. RSOs that are universities suggested other modalities of cooperation including the exchange of students. The RSO from Pakistan suggested efforts to developed models for probabilistic cyclone hazard assessment focusing on the Arabian sea.