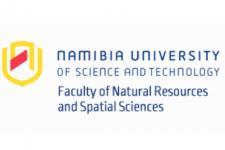 Mon, Nov 12 - Fri, Nov 16 2018
The 9th AGSE conference/summer school, with a focus on "Crisis and Disaster Management", will take place in Windhoek, Namibia from 12 to 16 November 2018.
The main topics will be the contribution of geoinformatics, remote sensing, and planning for preparation, response, recovery, and mitigation of disasters. In addition it will try to cover aspects of a related field: the contribution of geospatial science and technology to the UN Sustainable Development Goals (SDGs).
The conference is organized by the Namibia University of Science and Technology (NUST), Windhoek, Namibia and Stuttgart University of Applied Sciences, Stuttgart, Germany, and co-organized by the ICA Commission on SDI and Standards.
The use of these technologies play a significant role in both providing data and managing disasters and hazards in nature. There is an increase in vulnerability of people exposed to hazardous events. Natural disasters impose severe damage on almost the entire spectrum of social and natural habitats, ranging from housing and shelter, water, food, health, sanitation, and waste management to information and communication networks, the supply of power and energy, and transportation infrastructure.
The keynote speakers are:
Alex Mudabeti, Namibia Statistical Agency: The Namibia Spatial Data Infrastructure
Phillip Luhl, Namibia University of Science and Technology: Namibia Mass Housing Project, humanitarian crisis derived from housing shortage. Development of a spatial database for housing needs.
Elago Nantana, Managing Director, NAMIB GEOMATICS TECHNOLOGIES: Private sector perspectives
Namibia University of Science and Technology