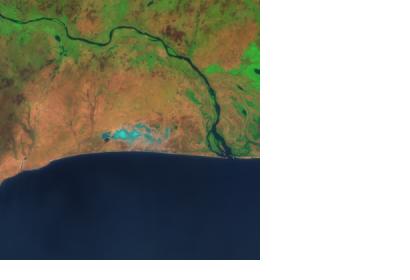 At the invitation of the Government of Ghana (National Disaster Management Organisation, NADMO) the UN-SPIDER Programme will conduct a Technical Advisory Mission (TAM) to Ghana from 25 to 29 November 2013.
UN-SPIDER is currently compiling a list of experts from the space as well as the disaster/disaster-risk management community in order to have the mission team defined by the end of September. UN-SPIDER is looking for professionals from relevant institutions, organizations, companies or universities from the field of space technology and disaster/disaster-risk management who are already collaborating or are willing to collaborate in the future with the authorities or respective institutions in Ghana.
TAMs are part of UN-SPIDER's Technical Advisory Support, one of the core activities of the Programme. TAM experts meet during the mission with key disaster management authorities in the Government, UN agencies, regional and international organizations or initiatives and private entrepreneurs to discuss the topic in depth, make recommendations and develop guidelines to improve the use of space-based information in disaster-risk management and emergency response.
If you are interested in joining the TAM, please send a short background, résumé or CV and a short indication of your current, planned or possible type of collaboration with Ghana to Mr Coen BUSSINK (coen.bussink [at] unoosa.org). The deadline for submission is 29 September 2013.