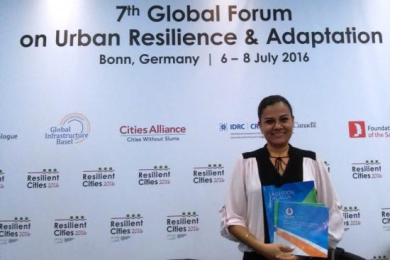 Our Latin American and Caribbean Regional Support Office, CATHALAC, participated in the 7th Annual Global Forum on Urban Resilience and Adaptation from 6 to 8 July 2016 in Bonn. The main purpose was to share experiences and solutions on how a city can be resilient or in other words be prepared to face and recovery from a shock maintaining its essential functions, organization and personality.
The Center proposed different suggestions that are included in the "Catalogue of climate change Adaptation Options".
More information on the Forum can be found here.