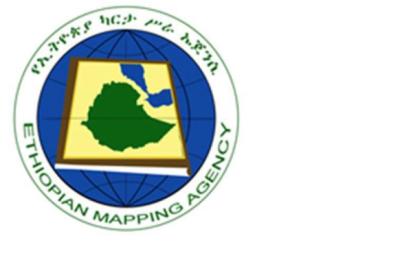 The proclamation of law 808/2013 indicates that the Ethiopian Mapping Agency (EMA) will be re-established under the jurisdiction of the Office of the Prime Minister.
The EMA has been largely responsible for the publication and distribution of valuable geo-information data under the supervision of the Ministry of Finance and Economic Development (MoFED). Among the agency's responsibilities are geodesy measurements of the Earth's surface, aerial photography, satellite imagery, topographic and hydrographic maps.
While the former EMA's mandate involved the duty to report all information only to MoFED, the latter proclamation enables the development of national geospatial data infrastructures that will collect and disseminate geospatial data. As per the proclamation, governmental and non-governmental institutions will benefit from EMA's geo-data.
Furthermore, the mapping agency is one of the co-organizers of the ninth ministerial conference of the Regional Center for Mapping of Resources for Development (RCMRD). RCMRD is one of UN-SPIDER's Regional Support Offices in Africa. The ministerial conference will be held on November 17-19 and will bring together 20 member states to set the overall policy and approve the new RCMRD's strategic plan for the period 2015 to 2018.