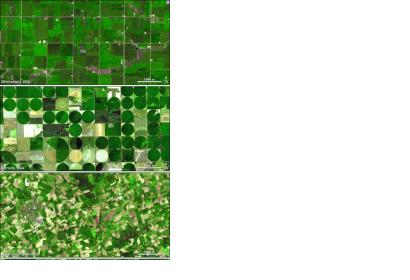 The Food and Agriculture Organization of the United Nations (FAO) recently released their Global Land Cover SHARE database (GLC-SHARE). It combines previously unharmonized data on global land cover and land use. The information covers different types of land cover – croplands, forests, soils – which have been gathered by different countries and organizations.
The database standardizes the information from numerous sources, using internationally accepted definitions and this way produced datasets for the whole planet. The new information set could be used for land use forecast and climate change impact monitoring.
"A strong understanding of our planet's land cover is essential to promoting sustainable land resources management - including agricultural production to feed a growing population - that makes efficient use of increasingly scarce natural resources yet safeguards the environment," said John Latham, of FAO's Land and Water Division.