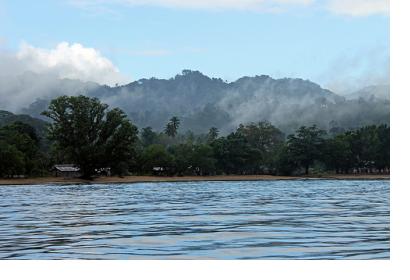 The International Charter "Space and Major Disasters" was activated on 6 February for the 0.8 magnitude earthquake that took place off the coast of Solomon Islands and the subsequent 0.9 m tsunami that struck the Santa Cruz Islands at 01:12 GMT on the same day. The international mechanisms to provide satellite information and maps after major disasters was triggered by UNITAR/UNOSAT.
Five people were killed; four elderly and one child after a 1-meter (3-feet) high wave hit the Santa Cruz Island. The Pacific Tsunami Warning Center had issued warnings for Solomon Islands, Papua New Guinea, Nauru, Vanuatu and New Caledonia. A Tsunami Watch alert had been sent out to New Zealand, Australia and Indonesia which were cancelled after two hours of being issued.
The main town of Lata, which is also known as Nendo, is the worst affected and has suffered the most damage. Several semi-permanent homes were flattened, and many more villages were affected. Aid and supplies are slowly being flown in onto the Island, whilst authorities are still assessing the extent of the damage. The United States Geological Survey (USGS) reported that the earthquake had a depth of 28.7km (17.8 miles).