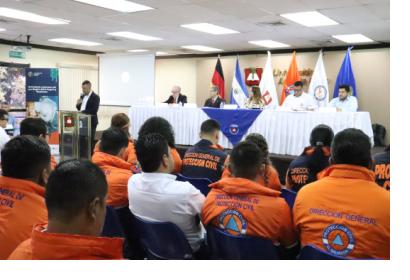 Like many other countries of the world, El Salvador faces the frequent impact of floods triggered by tropical storms and hurricanes. Since 2014, UN-SPIDER has been providing advisory support to the Directorate of Civil Protection of El Salvador and other government agencies on the use of space technologies and space-based information to confront the challenges of floods and other natural training courses.
At the request of the Civil Protection Directorate of El Salvador (DPC), UN-SPIDER, the German Agency for International Cooperation (GIZ) and the Mexican Space Agency have joined forces to organize a training course on the use of radar imagery to map the geographical extent of floods.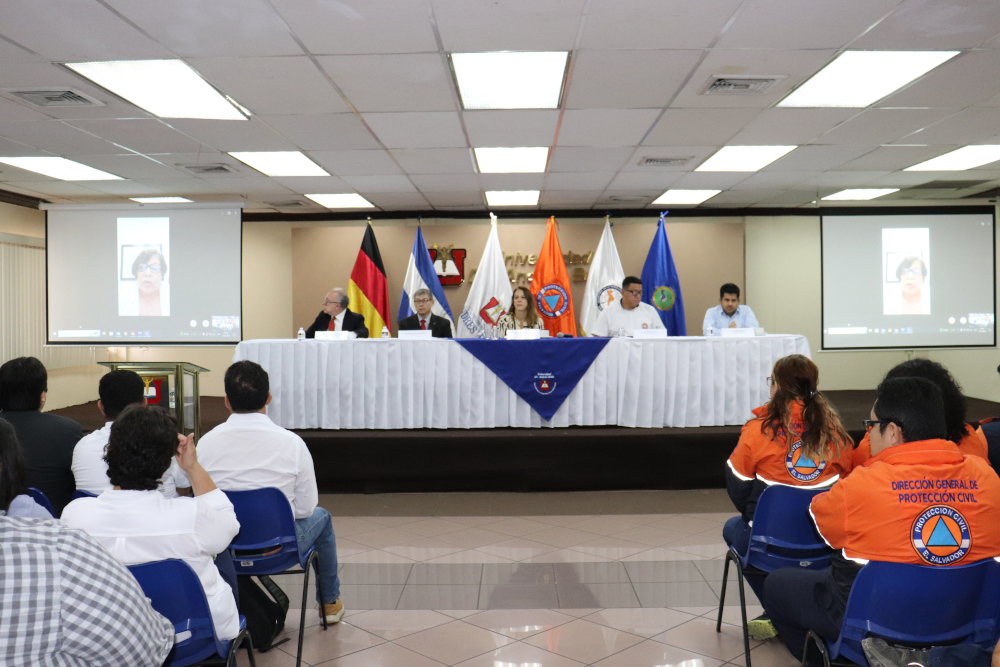 The training course targets professionals and specialists from government ministries, universities, and the Civil Protection Directorate staff at the national and provincial levels. It started on 17 May 2023 with online presentations by UN-SPIDER, DPC, GIZ, and the Mexican Space Agency (AEM), in its role as one of the UN-SPIDER Regional Support Offices, other government agencies and universities of El Salvador.  The official inauguration took place on 28 May 2023 on the premises of the Andres Bello University in San Salvador
During the week from 28 May to 02 June 2023, an expert from the Mexican Space Agency will give an introduction to radar imagery, its characteristics and processing. In the following weeks, participants will carry out a hands-on segment, and during the first week of July, the expert from AEM will conduct a second training in San Salvador on flood mapping.
The aim of the training course is to foster the use of space-based information in disaster risk reduction, preparedness, response, and recovery efforts in El Salvador. The training course will allow UN-SPIDER to continue its advisory support to El Salvador. Similarly, the training course will contribute to the project that GIZ is implementing in El Salvador and other Central American countries to enhance urban resilience.