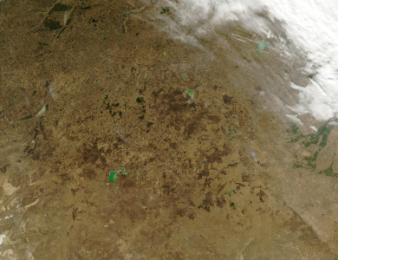 Kazakhstan successfully launched its second Earth Observation Satellite KazEOSat-2 on 20 June 2014 from Yasni launch base, Russia.
KazEOSat-2, with 6.5 meters spatial resolution, is expected to provide full remote sensing data such as imagery of the Kazakh territory, including monitoring and prevention of disasters as well as defense and security mapping of the country.
Kazakhstan's Earth remote sensing space system consists now of two spacecrafts. The first Kazakh Earth observation satellite KazEOSat-1 was launched on 30 April 2014. In addition, the Kazakh remote sensing system also has ground complex for reception, processing and distribution of satellite data.
KazEOSat-2 was produced by the British technology company Surrey Satellite Technology, which is part of the French Airbus Defense and Space.