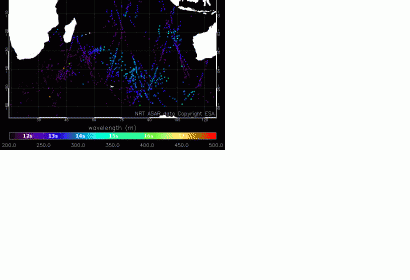 The seventh of the Meteosat First Generation series of satellites was launched in September 1997 and is currently the longest-serving operational Eumetsat's satellite. Meteosat-7 had a designed life prospect of five years. 
In 2006, Meteosat-7 was relocated to provide Indian Ocean Data Coverage (IODC) in support of the tsunami early warning system.
Located above the Equator at longitude 57.5 °E, and 35,800 km away from the Earth, it relays data from Data Collection Platforms with a frequency of 30 minutes.
Moreover, its viewing angle enables a good view of cloud systems over the Arabian Peninsula.
MSG Operations Platform Team Leader Flavio Murolo said: "The fuel budget and the in-orbit experience with Meteosat-5 and 6 gives sufficient confidence that Meteosat-7 should be able to support IODC until end of 2016 or possibly 1st quarter of 2017."