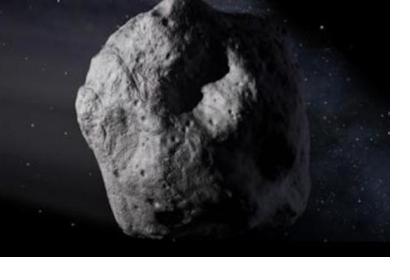 UN-SPIDER's association with the International Asteroid Warning Network (IAWN) and contribution to the IAA Planetary Defense Conference 2021 has resulted in a landmark publication in the International Journal of Disaster Risk Science. Read the abstract or follow the provided links to find more information.
Click here to find the full publication article.
Abstract
"Near-Earth object (NEO) impact is one of the examples of high impact and low probability (HILP) event, same as the Covid-19 pandemic the world faces since the beginning of 2020. The 7th Planetary Defense Conference held by the International Academy of Astronautics (IAA) in April 2021 included an exercise on a hypothetical NEO impact event, allowing the planetary defense community to discuss potential responses. Over the span of the 4-day conference this exercise connected disaster response and management professionals to participate in a series of panels, providing feedback and perspective on the unfolding crisis scenario. The hypothetical but realistic asteroid threat scenario illustrated how such a short-warning threat might evolve. The scenario utilized during the conference indicates a need to prepare now for what might come in the future, because even with advance notice, preparation time might be minimal. This scenario chose Europe for the impact, which may likely cope with such a disaster, through the Union Civil Protection Mechanism (UCPM) and other solidarity and support mechanisms within the European Union (EU), as well as with potential support from international partners. This short article raises concern about other areas in the world on how they may access NEO impact information and cope with such disasters. It also provides an idea on vast scale of such disaster vis-à-vis the current capacity of response systems to cope with a larger event in Europe or elsewhere. This scenario showed that planetary defense is a global endeavor. Constant engagement of the planetary defense and disaster response communities is essential in order to keep the world safe from potential disasters caused by NEO impacts."
More Information
Ravan, S., De Groeve, T., Mani, L. et al. When It Strikes, Are We Ready? Lessons Identified at the 7th Planetary Defense Conference in Preparing for a Near-Earth Object Impact Scenario. Int J Disaster Risk Sci (2022). https://doi.org/10.1007/s13753-021-00389-9
International Asteroid Warning Network (IAWN)
Space Mission Planning Advisory Group (SMPAG)