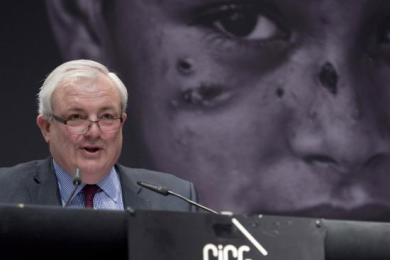 On 14 October at the World Humanitarian Summit Global Consultation in Geneva, the satellite operators Eutelsat, Hispasat, Inmarsat, Intelsat, SES, Thuraya and Yahsat signed the Crisis Connectivity Charter in partnership with the UN Office for the Coordination of Humanitarian Affairs (OCHA) and the Emergency Telecommunications Cluster (ETC).
In the past years global natural disasters showed an increasing need for safe communication in the face of crisis. Therefore the Crisis Connectivity Charter formulates terms and protocols to enhance emergency response through the access of satellite-based communications. In times of crisis, satellite-based communication serves as a first instance to organize and facilitate logistics, medical care and emergency relief.
The principles of the charter focus on the access to satellite-based communication for humanitarian assistance during disaster management and the access to pre-positioned satellite equipment. Further the charter pursues the provision of transmission capacity and trainings on capacity-building for 20 risk-prone countries in Europe, the Middle-East, Africa and Asia.
Stephen O'Brien, UN Under-Secretary General for Humanitarian Affairs and the UN's Emergency Relief Coordinator acknowledged: "The humanitarian community relies on satellite communications as they are the only technology that are immune to natural disasters and that can be immediately deployed, regardless of constraints such as geography. This is a significant step for the humanitarian community and a step change in the way we have worked with satellite operators in the past."