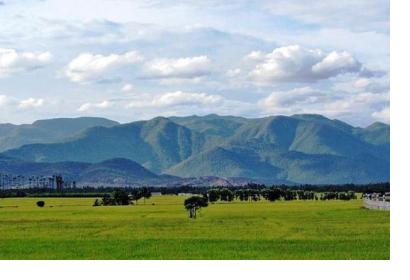 Satellites detected multiple forest fires in India in the midst of a deadly forest fire which killed at least 14 trekkers in the southern Indian state of Tamil Nadu which began on 11 March.
Satellite data analysed by the National Remote Sensing Centre (NRSC) of India shows that between 6 and 11 March, as many as 32 forest fires were detected near Bodi Hills, Ahamalai, Kurangani and Kottagudi, all located in the same expanse of the Western Ghats mountain range - near to the Theni district where the disaster occurred. The NRSC said that its information had been passed on to the Forest Survey of India. Debate continues as to whether the fires in the Western Ghats, a UNESCO World Heritage Site, were man-made.
NRSC monitors active forest fires as part of the Disaster Management Support Programme of the Indian Space Research Organisation (ISRO). NRSC provides timely information on fires to the state forest departments across India for forest fire control and management.
While the current system of detecting active fires via satellite images has been in place since 2004, the Indian state forest department has been working towards introducing a system which will generate "pre-warnings" for forest fires. Such alerts of a fire threat would be given a week in advance based on forest cover, type of forest, climate variables and the past fire-activity in the area.
This article was contributed by Jack Kavanagh, UN Online Volunteer mobilized through www.onlinevolunteering.org.