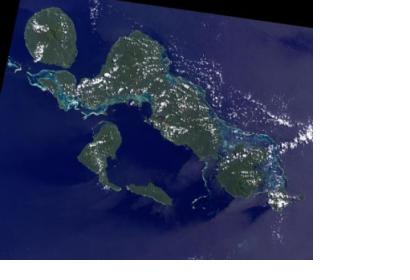 The Secretariat of the Pacific Regional Environment Programme (SPREP) is implementing a project to forecast tide and sea-levels in Kosrae, Solomon Islands. Forecasts are based on the data from a new water level sensor funded by the Pacific Adaptation to Climate Change project.
SPREP specifiies on their website: "The instrument records the sea level every ten minutes and sends it via satellite to the National Institute of Water and Atmospheric Research Ltd (NIWA) in New Zealand. There the data is analysed and tide tables are produced which predict the high and low tide heights and times for the next three months. The tide tables also highlight the dates of expected very high tides. This enables planning for possible flooding events that can have negative impacts on the coastal population, vegetation and infrastructure."
The data can even serve to monitor the effects of tsunamis: "Although the tide gauge was not established to record tsunamis, on 6 February this year the Kosrae sensor recorded a one inch change in sea level due to the Solomon Islands earthquake and tsunami. While water level changes from distant tsunamis are sometimes small, they can cause dangerous currents around the coast."