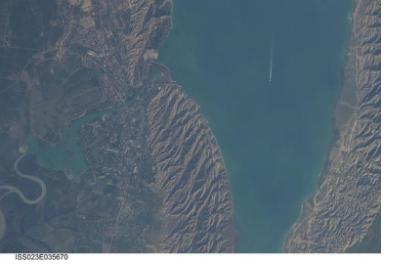 Azerbaijan and the French company Airbus Defence & Space have signed an agreement to transfer the management of SPOT-7 satellite to Azeri specialists.
The SPOT-7 is a low-orbit satellite, designed for remote sensing of the Earth's surface. According to the Minister of Communications and High Technologies of Azerbaijan, Ali Abbasov, the satellite will be used for various purposes, including in emergencies, for the needs of agriculture, and cartography.
The agreement was signed on 2 December as a part of the 20th Azerbaijan International Exhibition "Telecommunications and Information Technology" BakuTel 2014, in Baku, Azerbaijan.