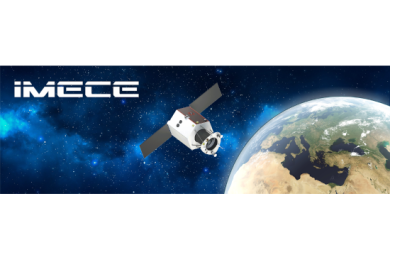 Türkiye has launched IMECE, its first high-resolution Earth-observation satellite into space. IMECE has been entirely designed and developed by TÜBİTAK Space Technologies Research Institute (TÜBİTAK UZAY), and will provide Türkiye with high resolution imagery for different purposes, such as disaster management, mapping, environment and agricultural practices, urbanisation, and defence.
With the launch of its first entirely domestically designed and developed electro-optical satellite, Türkiye has achieved a milestone in national space history. İMECE will simultaneously orbit the sun at an altitude of 680 kilometres, meeting the country's need for high-resolution satellite imagery.
The launch took place early on April 15 in California, after a delay due to bad weather, and was carried out by SpaceX. The Turkish Minister of National Defence Hulusi Akar and TÜBİTAK's President Professor Hasan Mandal attended the launch of the İMECE satellite at the Vandenberg Space Force Base, in California, while a simultaneous event took place at the ground station of TÜBİTAK.