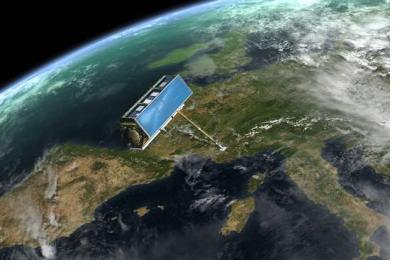 Airbus Defence and Space and ESA have signed an agreement that enables Copernicus Data Warehouse to continue receiving TerraSAR-X satellite information until the end of 2020. This space artifact offers data used for addressing emergency and security related issues, reliable monitoring needs, and land cover change with high reliability and accuracy to European public institutions.
TerraSAR-X, launched in 2007, is an Earth observation satellite developed by the German Aerospace Center (DLR) and EADS Astrium. Airbus Defence and Space owns the commercial distribution rights for the satellite's imagery and has been collaborating with ESA since 2008. The new contract includes datasets in the area of maritime monitoring, as well as additional datasets for further maritime applications, particularly sea ice monitoring.
The Copernicus Data Warehouse is a portal that provides access to all users to data gathered by the Copernicus missions through a single harmonized interface. It includes information captured by both Sentinel satellites and EU Member State's satellites, as TerraSAT-X, Plélades and SPOT. The portal is part of the Copernicus programme, the European Commission's project that aims to achieve an autonomous, multi-level operational Earth observation capacity related to environment and security at a global level.