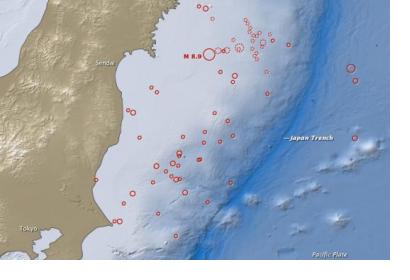 A 6.9 magnitude earthquake struck off the Japanese east coast triggering a tsunami warning. The epicenter was located 67km off the coast of Fukushima prefecture with a depth of approximately 10km. The Japan Meteorological Agency issued tsunami warnings for much of the country's northern pacific coast.
The tsunami warning was issued because three meters high waves could be expected and the nation's public broadcaster NHK, recommended coast residents to evacuate to higher lands because repeated waves were estimated to hit.
The Fukushima prefecture hosts the Daiichi nuclear power plant, which caused the worst nuclear disaster after a powerful earthquake on 9 March 2011 originating a tsunami that left some 18,000 fatalities, reported Aljazeera.