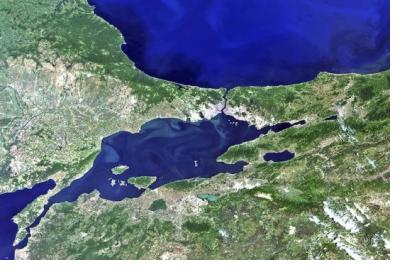 Airbus Defence and Space offers data on crop monitoring through SPOT 6 and SPOT 7 satellite imagery to the Agricultural Monitoring and Information System Project (TARBIL), a programme coordinated by the Turkish Ministry of Food, Agriculture and Livestock, and funded by the Ministry of Development. The project, started in 2011, aims to generate up-to-date agricultural maps of Turkey which could support present and future crop yield forecasts for each commodity.
SPOT 6 was launched in 2012 while SPOT 7 was put into orbit in 2014. They form a constellation of Earth observing satellites designed to provide continuity of high-resolution, wide-swath data up to 2024.
Airbus Defence and Space has has been involved in TARBIL since 2012, when it signed an agreement on agricultural monitoring with the Istanbul Technical University (ITU), although the collaboration between both entities dates back to 2002, when ITU started to get SPOT 4 data. The agreement also included the establishment of a SPOT New Generation Receiving Station that gathers and processes data from both space artifacts.