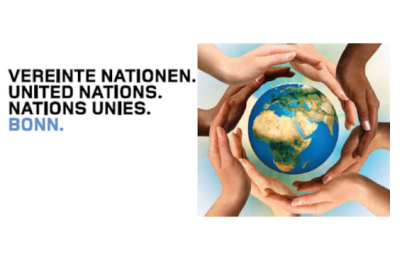 Every year, the City of Bonn celebrates the UN Day with programmes, attractions and exhibits at the Market Square in front of the Old Town Hall, as host city of majority of UN agencies in Germany. This year, the celebration was held on Saturday, 21 October 2023 from 11:00 to 16:00.
Since 2019, the City of Bonn puts a special thematic emphasis on the 17 Sustainable Development Goals and the overall theme is "Leaving no one behind". This year also celebrated the 50th anniversary of Germany as member of the UN.
UN agencies and intergovernmental organizations in Germany were invited to showcase their work and discuss with the locals and visitors alike to raise awareness on the issues that each agency is responsible for. In addition to UN Bonn agencies, German Federal Agencies, NGOs, the Regional Office of the EU Commission and the German UNESCO Commission, among others, were also present in the city center. The UN-SPIDER Bonn office gladly participated at this years UN Day, showcasing its work at a dedicated booth in the United Nations tent, enjoying the inspiring discussion with the interested public.