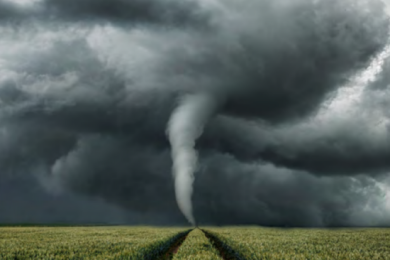 The United States Geospatial Intelligence Foundation (USGIF) has recently released a new report on "Building Resilient Communities Through Geospatial Intelligence". The report highlights the importance of raising awareness about the value of space-based information for early warning systems and risk and disaster management. Moreover, it suggests the need for a better definition of GEOINT within the framework of resilience.
The United Nations Platform for Spaced-Based Information for Disaster Management and Emergency Response (UN-SPIDER) contributed a chapter to the study on the role of Geospatial Intelligence (GEOINT) in all phases of risk and disaster management and its value to developing resilient communities.
GEOINT is defined as "the exploitation and analysis of imagery and geospatial information to describe, assess, and visually depict physical features and geographically referenced activities on the Earth."
Through the perspective of ten experts in the field, the report connects the particularities of the GEOINT with its practical uses for developing communities to be prepared in case of disaster. For example, engaging disaster managers to take decisions upon space-based data and approach the situation from a geospatial perspective is becoming a necessity. Also, using GEOINT helps to face infrastructure damage more efficiently and creates an opportunity to reduce the risk of communication disruptions during a crisis.
The need to monitor climate change and its effects, such as increasing probability of droughts, increasing intensity of tropical cyclones, altered food security, and increased coastal flooding, leads the experts to consider space-based technology as a base to address disasters. The International Charter for disasters, designed to provide satellite data to affected communities, is an example where these technologies are used to face natural hazards.
Generally, the use of GEOINT within the field of risk and disaster management carries the problem of dependency on funds, which places developing countries in a disadvantageous position. Thus, the need for a global partnership to share knowledge and generate open data becomes a priority.