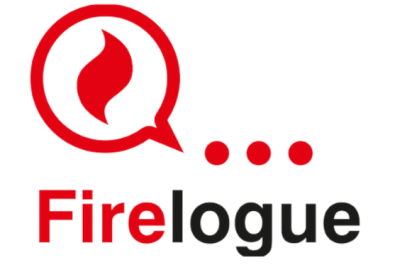 The following text and content has been provided by UN-SPIDER's Regional Support Office in Greece at the BEYOND Centre for Earth Observation Research and Satellite Remote Sensing, together with its project partners, the Fraunhofer Institute for Technological Trend Analysis (INT) and EDGE in Earth Observation Science, presenting its Firelogue project. 
In recent years, our planet has witnessed a devastating surge in wildfires, leaving destruction and loss in its wake. In 2018, northern European countries were confronted with 20 to 200 times more area burned than normal, painting a stark picture of the growing wildfire crisis. So far, in 2023, 43,899 wildfires have burned 2,332,108 acres. People have ignited about 89% of the wildfires this year. Though most of these fires are caused by accident, many of them can be prevented.
The importance of solutions and new technologies to avoid such incidences or reduce wildfire impacts is obvious. Better communication between fire-related research projects and the multitude of wildfire risk management stakeholders is hence a necessity.
Firelogue is a four-year European project, funded by Horizon 2020 under the Green Deal call (Grant agreement ID: 101036534), that brings together Wildfire Risk Management expertise from all around Europe, from researchers to civil society organisations. It thereby connects large Innovation Actions; FIRE-RES, SILVANUS, TREEADS and Firelogue's precursor project; FirEUrisk.
In order to integrate innovation in wildfire risk management and to develop policy recommendations, Firelogue has designed 5 Working Groups (WG), each one dedicated to exploring different aspects of WildFire Risk Management (WFRM).
Civil Protection WG
Infrastructure WG
Societal WG
Ecology/ Environment WG
Insurance WG
Find more about the Working Groups here.
Lessons on Fire powered by Firelogue Platform
In the context of the Firelogue Project, the "Lessons on Fire powered by Firelogue" (LoF by Firelogue) platform was launched in March 2023, designed to connect services and stakeholders. It is designed to be an area of information, inventive approaches, and services offered by Innovation Actions (IAs) within the Wildfire Risk Management (WFRM) community. As Firelogue supports sustainability, after the end of the project the platform will continue to be active and accessible as one of Firelogue's partners, The Pau Costa Foundation, will take over the operation.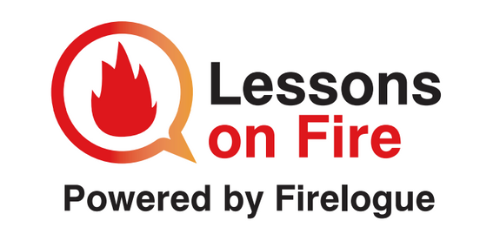 The platform consists of two main sections: The Networking and the Knowledge Hub. Each one is devoted to the two cores of the project; Dialogue and Knowledge Sharing.
On the Networking page, the user has access to four subpages.
The Dissemination Booster: In this subpage the user can explore the most usable EU platforms dedicated to the dissemination of existing EU projects, promoting funded projects and their impacts.
Sci-Face: (Coming Soon!) An online pool that displays contact and general information of fire-related experts and stakeholders and to create welcoming environment and provide a contact list for individuals within the WFRM community.
Events: An ever-evolving calendar devoted to fire-related events. An event map for those seeking knowledge and connection.
News: An online hub of up-to-date fire news from the EU projects and more.
The Knowledge page serves as a repository of any kind of fire-related knowledge.
WFRM Platforms: Navigate through platforms on data reservation, satellite images of landscape mapping through the years, lessons learned, forecast (seasonal, monthly, yearly), smoke and fire detection systems, and more. Categorized based on the Three Phases of Fire.
Library: A repository of fire-related knowledge, from academic papers to research findings. The Library already consists of 559 files.
Case Studies: A map dotted with case studies by Firelogue's Innovation Actions as FIRE-RES, SILVANUS, TREEADS , and other projects related to Firelogue FirEUrisk, and SAFERS, offering a worldwide view of ongoing fire research.
TechMall: A marketplace for technology solutions, continually updated with the latest in fire management technology. The "Associate project" section in the form contains only Firelogue's IAs, but by sending a request you can add your project to the list!
WFRM Measures: Solutions beyond technology. From policy recommendations to land management strategies, establishing a strong foundation for future information provided by the relevant initiatives in the coming years. 
Why just read about it when you can be part of it? Become a registered user to actively contribute to this online WRFM Platform. Upload your content, your news, and your results! 
Share your Knowledge and Link with the WFRM Community.
Lessons on Fire Powered by Firelogue Platform