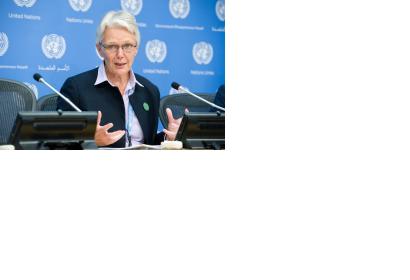 Ahead of the Third United Nations World Conference on Disaster Risk Reduction, which will take place 14 to 18 March in Sendai, Japan, the Head of the UN Office for Disaster Risk Reduction (UNISDR) Margareta Wahlström appealed to Member States to tackle the underlying drivers of disaster risks. The biggest of those drivers is climate change, accounting for 87 per cent of disasters, with other factors being poverty, land use and biodiversity degradation.
"Despite many successes and greatly improved performance in disaster management, it is sobering to note that 700,000 people have died in disaster events over the last ten years," said Wahlström in a press release of 6 March. She explained that while 70 per cent of deaths are caused by earthquakes, climate-related disasters contribute enormously to economic losses and short and long-term population displacement triggered by disaster events.
Additionally to loss of lives, economical losses up to $1.4 trillion have been counted as well as 1.7 billion people which have been affected by disaster events. In Sendai this week and next week, leaders of government and representatives of civil society are gathering to discuss global, action-oriented approaches for the coming decade.