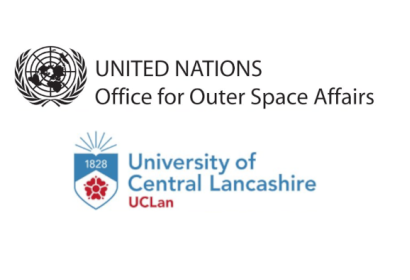 The efforts of the United Nations Office for Outer Space Affairs (UNOOSA) to advance disaster management and emergency response in countries globally have been boosted with the University of Central Lancashire (UCLan) of the United Kingdom becoming the newest and the 27th Regional Support Office of the United Nations Platform for Space-based Information for Disaster Management and Emergency Response (UN-SPIDER).
The UN-SPIDER programme was established in 2006 to ensure that all countries and international and regional organizations have access to and develop the capacity to use all types of space-based information to support the full disaster management cycle. Regional Support Offices (RSO) support the programme by working on outreach and capacity-building, horizontal cooperation as well as technical advisory support.
UCLan researchers will add their expertise to the efforts already being undertaken by the global network of RSOs, as well as highlight and promote the work of UN-SPIDER to organisations based in the United Kingdom.
Acting Director of UNOOSA Niklas Hedman said: "Space assets are instrumental for disaster management and building resilience and we must ensure benefits of these technologies are made available to everyone. That requires international cooperation. The UN-SPIDER RSOs network is a prime example of the results we can achieve by joining forces. We are grateful to welcome UCLan to our RSO family and look forward to expanding access to space solutions together."
Senior Research Fellow in coastal science and the environment at UCLan Komali Kantamaneni has collaborated with the UN-SPIDER programme for several years. She said: "The UN-SPIDER team considers research strength when looking to set up a support office in a Member State. UCLan is developing expertise in climate change and coastal erosion, and it is a testament to the impactful work we are undertaking that we will be the UK link for UN-SPIDER."
Professor Robert Walsh, academic lead for UCLan's activities in space, added: "Both nationally and internationally, this is a prestigious role for the institution to take up. Complementing the broad-based research, we already undertake in the growing space sector, the University's support for the UN-SPIDER office demonstrates a focus on tackling the real challenges that climate change is bringing to communities all around the world."