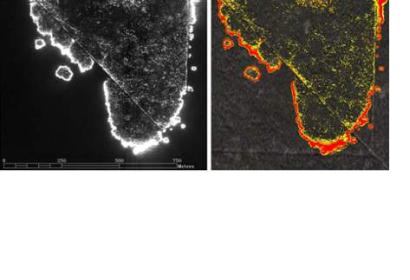 In the first test of its capabilities for forest wildfire mapping, ITRES' new Thermal Airborne Broadband Imager (TABI-1800) is being used to assist Alberta Sustainable Resource Development (SRD, Canada) with fighting active wildfires in the province's North. This new imager recently underwent field trials over SRD's Cache Percotte Grid operational test site to prove its capabilities in detecting fire hotspots and in rapid data turnaround to field-ready fire mapping products.Within a very short two-week window, this field evaluation was completed and the TABI immediately put into active operational service against two of the largest fires burning in the province.
 The Cache Percotte GRID assessment site near Hinton, Alberta is used to evaluate all infrared (IR) detection technologies that could potentially assist the SRD in their provincial fire fighting efforts. Its goal is to evaluate each technology for its hotspot detection accuracy, positional precision of the identified hotspots, and field product turn-around efficiency. The site over which the TABI-1800 was flown featured a grid of 85 sampling points across a representative variety of terrain types, slopes, aspects, elevations, and gap light index values. The testing procedure involved SRD personnel setting out small heat sources at 20 randomly chosen target points, for which ancillary data was also collected. The imaging sensor crew, unaware of the locations of these small hotspots in the grid, surveyed the entire 100 hectare region and were asked to provide information products that identified these spots as soon as possible following flight.
 The TABI-1800 performed very well under these tests, leading to it being immediately put into active field service by SRD. Along with the survey flight partner, Geodesy Remote Sensing Inc., ITRES has established a mobile forward operating base with aircraft, sensor, air and ground crews to actively support the SRD's fire suppression efforts against, among others, a currently out-of-control fire spread over more than 580,000 hectare.
 Each evening, ITRES' crew is provided with target wildfire acquisition areas which are imaged using the wide-swath TABI at night. From this data, after analysis, georeferenced fire maps showing delineated fire hotspot boundaries are produced for the SRD group for early morning delivery. The TABI data from which these maps are created are fully calibrated, geolocated, and have had terrain-related distortions removed (the data has been orthocorrected). These TABI-generated maps help SRD with situational-visualisation towards their efforts in directing ground and air resources to fight this fire.